We're a group of people passionate about making the healing benefits of yoga more widely known. We've felt the difference yoga can make in our own lives, and feel that much suffering and disease could be avoided if people simply learned to take better care of their bodies. Yoga has much to offer; a regular yoga practice doesn't just make you fit, it gradually transforms mind and body by creating greater and integration and depth at all levels of our being.

Eva Norlyk Smith, Ph.D., E-RYT 200, RYT 500, LMT, Co-Founder
Eva Norlyk Smith is a writer, yoga therapist, and body worker with a lifelong passion for yoga and meditation. She started her yoga training in Kripalu Yoga, and has since studied Anusara Yoga, Integrative Yoga Therapy, and has been further enriched with her ongoing studies with some of the leading yoga teachers in the country. Together with her husband, body worker and Anusara-inspired yoga teacher Terry Smith RYT 200, she is the founder of the Healthy Back, Healthy Body program.
Robin Silverman
Robin has been organizing her family (hubby and three children – and now enjoying 6 grandchildren!) and various non-profit organizations for many years and now brings these organizational skills to YogaUOnline to help keep things running smoothly, working with our teachers to set up programs, overseeing our customer service and anything else that needs detailed attention.
Patti Hamilton, RYT 500
Patti is our master coordinator, organizing video shoots and writers to bring you the latest yoga tips, meditation research. Patti became a yoga teacher in 2010, studying with the amazing Sarah Bell, and then later Rodney Yee and Colleen Saidman Yee. Patti learned organization and people skills through a 25-year-long real estate career and as a single mom, raising delightful daughter Chloe, who now resides in Chicago. A 35-year Fairfield, Iowa resident and meditation practitioner, she has now relocated back to Ohio to help raise her niece, Addison.
Devala Rees

Devala Rees is a Bhakti Yoga and meditation practitioner following the teachings of Mata Amritanandamayi. A writer and martial artist, he enjoys promoting the physical, mental, and spiritual benefits of various mindfulness and movement methodologies. He is also one of the top writers on the subject of Hinduism on Quora.
Tamra Fisher, E-RYT 500, MBA

Tamra Fisher is a certified yoga practitioner, teacher and founding partner of the Nest Collaborative in West Reading, Pennsylvania. After receiving her Communications and Fashion Merchandising degree from Albright College in 2006 she went further to receive her MBA for Community Service and Economic Leadership through Alvernia University and carefully hones her practice and passion for yoga today.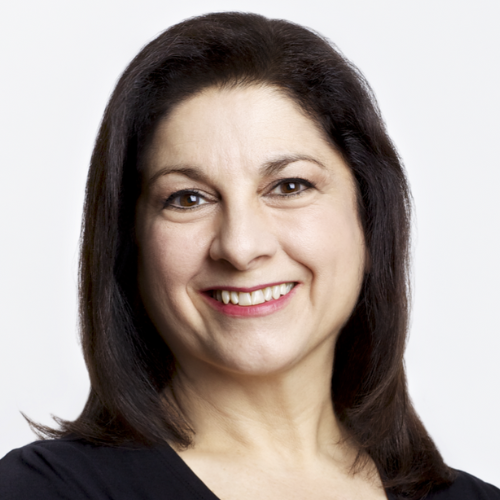 Lynn Crimando, MA
Lynn Crimando serves as the teaching mentor for YogaUOnline's Wellness Educator Program. She joins our team as a yoga teacher, board-certified Health and Wellness Coach, C-IAYT Yoga Therapist, and Certified Personal Trainer, and Corrective Exercise Specialist. She has a private practice in New York City and teaches classes throughout the city on behalf of Health Advocates for Older People.
Charlotte Bell, Editor
Charlotte Bell assists our team in editing specialty articles for our blog and has been practicing and teaching yoga for more than 20 years. Having been certified by B.K.S. Iyengar she has also practiced Insight Meditation with her mentors Pujari and Abhilasha Keays. She is an accomplished writer, publisher and editor for other publications like Catalyst Magazine, Hugger Mugger Yoga Products and brings experience as a founding board member for GreenTREE Yoga. Also, a lifelong musician, she plays oboe and English horn in the Salt Lake Symphony and the folk sextet Red Rock Rondo.
We're always looking for new writers and yoga therapists to join our team. If you're interested, send us a note: admin@yogauonline.com.