Book Review: Healing Our Backs with Yoga: An Essential Guide to Back Pain Relief
Have you ever wished you could simply download decades of wisdom from your favorite yoga teacher? That you could infuse your own mind and body right now with the experience they acquired through years of dedicated practice?
Lillah Schwartz's new book, Healing Our Backs with Yoga: An Essential Guide to Back Pain Relief, provides the next best thing: a comprehensive, down-to-earth guide packed with insights from her decades of committed practice and teaching. There's only one catch: You need to read and practice with it. The good news is that Schwartz's book is a pleasure to read, and provides fresh, new perspectives for both beginners and experienced practitioners and teachers.
From my own 33 years of teaching yoga, if I had to pick the most common reason that people initially come to my yoga classes, I'd probably choose back pain. According to a study by the National Institutes of Health, low back pain is one of the most common causes of disability in the U.S. and is responsible for 149 million lost workdays per year. Eighty percent of the population will experience low back pain at some point in their lives.
The causes for back pain are many and diverse. Misalignments, traumatic injury, postural habits, emotional stress, repetitive strain—all these factors and more can contribute to back pain. Quite often it's impossible to pin down an exact cause. In other words, there's rarely a simple quick-fix practice that will address all aspects of the problem. What Schwartz's book does best is to teach readers how to see the body as an integrated whole, and to address the issue of back pain from many different angles.
The book is divided into five sections: Part 1, The primer: Self-Applied Back Care; Part 2: Building Range of Motion and Strength; Part 3: Stabilizing the Pelvic Floor and Sacrum; Part 4: Bonus Section; and Part 5: Quick Reference Pose Sheets.
While it might be tempting to skip to the sequences—the photos are well-rendered, and are accompanied by instructions for safe practice that are easy for anyone to follow—if you choose to skip Part 1, you'd be missing some of the book's greatest gems.
Part 1 is where the scope of Schwartz's deep understanding of anatomy, physiology and the spirit of yoga practice shines most brightly. This is a section you can return to again and again as you move through the practices in the rest of the book. Here the author lays the groundwork for intelligent practice, giving readers all the tools they need to approach the practices in the rest of the book.
Part 1 begins with a simple, overall description of how muscular imbalances can cause compression and wear and tear on our spines, and explains phases of back pain and how intelligent movement can help our backs heal themselves. In addition, there are sections on spinal anatomy, the role of fascia, the different types of pain and how to identify and work with them, approaches to healthy stretching, alignment principles and much more. The information in Part 1 could be a book on its own.
The practices in Part 1 include basic sequences for the low back, neck, and shoulders, and abdominals, along with restorative poses and guidelines for pranayama (breathing) practice. It also includes anatomical drawings and explanations of the key muscles that affect back health, and what happens when these muscles become either too tight or too loose.
Part 2: Building Range of Motion and Strength includes sequences that address hips, spinal rotation, shoulder release and toning, spinal extension, and leg toning. The importance of the information and sequences in parts 2 and 3 shouldn't be underestimated. Back pain is quite often either caused by or at least related to dysfunctions in other areas of the body. In parts 2 and 3, Schwartz provides a template for addressing the whole body, not simply the area where we're feeling discomfort. In addition, as in Part 1, Part 2 includes a section on the anatomy of your shoulders that introduces key muscles and explains the problems that come with imbalances in these muscles.
Part 3: Stabilizing the Pelvic Floor and Sacrum explains the different types of sacroiliac dysfunction and provides sequences to address each type. In addition, it contains two sequences that address pelvic floor imbalances.
The bonus section, Part 4 includes a sequence that addresses one of our culture's most common daily-life back pain culprits—excessive computer time—along with a general sequence for building healthy overall posture. An extensive chart provides a quick reference guide for choosing asanas to practice together for creating muscular balance.
Finally, Part 5 features at-a-glance short and long sequences with thumbnails and pose names only. Once you've digested the information in the previous sections of this book, these bare-bones sequences make practicing the principles in this book simple.
What I appreciate most about Healing Our Backs with Yoga is the author's generosity with the wisdom she's gathered from her decades of practice. Her ability to distill sometimes complex concepts into highly readable and easy-to-understand language makes this book a satisfying read. Her tone is warm and inviting, never pedantic.
Schwartz discovered yoga in 1975. I don't know how long it took her to write her book once she first sat down at the computer. But it's arguable that this book was more than 40 years in the making, and it shows. It may not be the quick download we might often desire, but then, there's no substitute for years of experience. Decades of experience can't easily be shrunk into an instant download. Nor should it. Healing Our Backs with Yoga promises to be an invaluable guide for everyone on the yogic path.
Study Back Pain Relief with YogaUOnline and Lillah Schwartz:
Yoga for a Healthy Back – Key Elements & Practice for Back Pain Relief
Yoga for a Healthy Back – Addressing Pelvic Asymmetry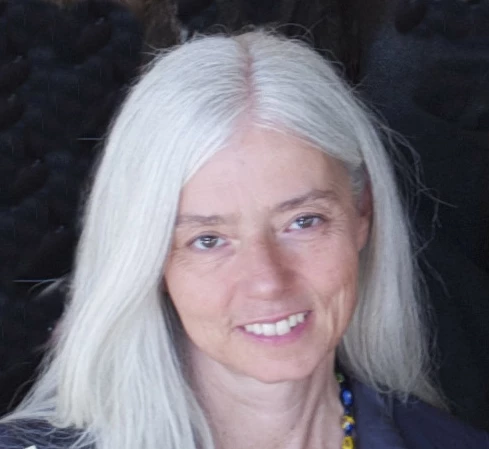 Charlotte Bell began practicing yoga in 1982 and began teaching in 1986. She was certified by B.K.S. Iyengar in 1989 following a trip to Pune. In 1986, she began practicing Insight Meditation with her mentors Pujari and Abhilasha Keays. Her asana classes blend mindfulness with physical movement. Charlotte writes a column for Catalyst Magazine and serves as editor for Yoga U Online. She is the author of two books: Mindful Yoga, Mindful Life and Yoga for Meditators, both published by Rodmell Press. She also edits Hugger Mugger Yoga Products¹ blog and is a founding board member for GreenTREE Yoga, a non-profit that brings yoga to underserved populations. A lifelong musician, she plays oboe and English horn in the Salt Lake Symphony and the folk sextet Red Rock Rondo whose 2010 PBS music special won two Emmys.
Lillah Schwartz, C-IAYT Certified Yoga Therapist, is an Asheville-based yoga teacher, teacher trainer, and author with more than 35 years of experience. A certified yoga therapist, her specialties include her book, Healing Our Backs with Yoga: An Essential Guide to Back Pain Relief which came out in 2016. Lillah also has 3 therapeutic yoga dvds for back pain relief. 
Almost there...
Sorry, we couldn't find anything...
Yoga Practice Tips
Revolved Triangle Pose (Parivrtta Trikonasana) is a powerful pose with many benefits. This yoga…
Sep 28 –
Insomnia
Insomnia is more common than you may think. According to the Center for Disease…
Sep 26 –
Cancer
Neuropathy is one of the most common side effects of cancer treatments. But what…
Sep 26 – By: Cheryl Fenner Brown, C-IAYT, E-RYT 500