Yoga for Cancer Patients: Research on Benefits and Best Practices
Article At A Glance
This article explores the impact of yoga on cancer patients, providing insights for yoga teachers and students. It highlights the potential benefits of yoga in reducing symptoms of anxiety and depression among cancer patients. Overall, yoga can potentially reduce the mental health burden experienced by cancer patients.
Recently, cancer researchers and yoga teachers have been asking a crucial question: Can the ancient practice of yoga help those facing one of the most challenging diseases of our time? 
This article explores emerging research on yoga's effects on cancer patients, offering valuable insight for yoga teachers working with this population. In addition, we'll present practical tips for all interested in incorporating yoga into cancer care.
Yoga's Role in Improving Mental Health for Cancer Patients
Cancer takes an unparalleled toll on patients, affecting them physically, mentally, and emotionally. Moreover, chemotherapy, radiation, and other conventional cancer treatments often have debilitating side effects that impact their quality of life. However, a study published in 2021 in Psycho-Oncology (1) emphasizes how yoga can help those undergoing treatment. 
Through a comprehensive review and meta-analysis of randomized controlled trials, the study demonstrates the potential of yoga to reduce symptoms of anxiety and depression in cancer patients. With 26 studies on depression symptoms and 16 studies on anxiety symptoms, the evidence suggests that yoga can significantly support cancer patients on their journey to recovery.
Although the study findings indicate that yoga shows promise as a therapeutic approach for managing the mental health burden among cancer patients, the authors stress the need for further research for a more nuanced understanding of the best approaches to teaching yoga to cancer patients. The paper urges caution in considering yoga as a widespread treatment due to potential bias and challenges in creating control groups. Unlike drug-based randomized controlled trials (RCTs) where participants can be blinded, it is difficult to implement blind control groups in yoga studies because participants are typically aware of whether they are in the yoga intervention group or receiving standard treatment. For this reason, careful interpretation of the results is necessary when evaluating the effectiveness of yoga for cancer patients.
Tailoring Yoga Practices to Serve Cancer Patients 
When working with cancer patients, it's important to adapt our approach for safety and to offer the greatest benefits given the physical and emotional challenges of cancer. Here are six key tips for yoga teachers interested in offering this healing practice to cancer patients.
Customize the Yoga Classes to Fit Cancer Patients' Unique Needs

It's crucial to sequence yoga classes specifically tailored to cancer patients' individual needs, abilities, and interests. When creating classes for cancer patients, consider factors such as their type and stage of cancer, type, and intensity of treatment, physical condition, psychological state, and personal preferences.

Communicate with Cancer Patients Before and During Yoga

Communication is key in any yoga class, particularly with something as rapidly changing as cancer care. You can establish clear communication by establishing rapport and trust with your students. Before beginning any practice, it's critical to ensure they've received consent from their healthcare providers to practice yoga.

It's also necessary to ask students about their current needs, including medical history, diagnosis, treatment, symptoms, limitations, and expectations. Before teaching a new student, make sure they know the benefits and risks of yoga and what they can expect from the sessions. Finally, listening to their needs, goals, and preferences is crucial throughout the sessions, allowing space for them to shift day-to-day and moment-to-moment.

Create a Supportive Yoga Environment for Cancer Patients

As in any yoga class, creating a calming environment is crucial to setting up and maintaining a comfortable, clean, quiet, and relaxing space. Consider using soft lighting, soothing music, aromatherapy, affirmation cards, or other elements that enhance the ambiance. Additionally, if you are teaching in a group setting, you can encourage students to be positive, respectful, compassionate, and nonjudgmental. This could be done by collaboratively establishing ground rules for the classes and yoga space.

What's more, the best classes for cancer care foster a sense of community and connection among students who share similar experiences and challenges. Be prepared to offer emotional support and guidance as needed during class by being receptive and holding space for community discussion before or after class. And because we are dealing with such an emotionally challenging condition, it's also important to establish a strong network of therapists or other mental health professionals to refer out to for students who could use additional support.

Incorporate Gentle, Modified Yoga Poses

When working with cancer patients, yoga teachers should prioritize gentle and modified poses that address their physical limitations and ensure comfort without strain. Choosing safe and effective yoga poses, breathing techniques, meditation practices, and enjoyable mindfulness exercises for the students is important. Avoid poses or movements that may cause pain or discomfort and adapt them to suit individual comfort levels and abilities. Props such as blankets, bolsters, blocks, straps, or chairs can also be leaned on heavily to create comfort and facilitate the practice. 

Evaluate the Outcomes of Yoga for Cancer Patients

As yoga teachers, we may not often think about evaluating our students' progress when progress can look so different to different individuals and may not often appear linear. This is where it's important to consider patients' individual goals in practicing yoga. For example, if your student aims to reduce stress or sleep better, you can collect feedback on these aspects of their lives. You can shift your teaching approach from this feedback to serve their needs better. 

Students' feedback can be so important in allowing us to grow as teachers, and it can also be used to demonstrate the value of our work to others interested in yoga for cancer care. Sometimes, this feedback can also be equally valuable in reminding us of our worth as teachers.

Never Stop Learning about Yoga for Cancer Patients

Finally, no matter how many trainings they've done in the past, the best yoga teachers never stop learning. Cancer is a complex disease, and the people who undergo treatment are equally multi-faceted. To grow as a yoga teacher, it's critical to develop an attitude of open curiosity toward the practice of yoga, cancer, and your students themselves.
Takeaway Benefits of Yoga for Cancer Patients  
Yoga offers significant potential benefits for cancer patients, especially regarding mental health. As yoga teachers, understanding the evidence-backed advantages allows us to tailor our classes to meet their unique needs. Integrating yoga into cancer care can greatly improve quality of life, making it crucial to harness the power of yoga to support cancer patients on their healing journey.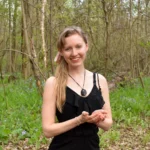 References:
Gonzalez, M., Pascoe, M. C., Yang, G., de Manincor, M., Grant, S., Lacey, J., Firth, J., & Sarris, J. (2021). Yoga for depression and anxiety symptoms in people with cancer: A systematic review and meta-analysis.

Psycho-oncology, 30

(8), 1196–1208.

https://doi.org/10.1002/pon.5671

 
Almost there...
Sorry, we couldn't find anything...
Depression & Anxiety
Time and time again, I find that Patanjali's Yoga Sutras offer invaluable insight into…
Sep 23 –
Yoga Practice Tips
Thunderbolt Pose (Vajrasana) and Hero's Pose (Virasana) are classic seated yoga postures with many…
Sep 22 –
Pose Library
The hamstrings are a group of muscles running along the thighs' backside. Many people…
Sep 19 –