Be Present Where You Are: How Pregnancy Changed My Yoga Practice
Injury, illness, aging, and other major physical changes frequently cause us to reexamine our yoga practice. Often, it takes a radical shift in our physical practice to understand the genuine purpose that Yoga serves in our lives. What can still be valued when impressive inversions and picture-perfect arm balances begin to slip out of our reach?
Over the course of my first pregnancy, my practice has transformed. Notably, two major shifts have occurred: Asana (the physical postures) has become less important than it was to my non-pregnant body, and Yoga has become essential.
Navigating the New Boundaries of the Body
Throughout my first trimester, my practice shifted so gradually that I barely even noticed. Nor did I seem to remember the shift in my practice when I showed up at an advanced teacher training in New York at 19 weeks pregnant. A month into the second trimester, the outline of my growing belly had only recently started to show through the few yoga pants that I could still comfortably wear.
Aside from my conundrum finding clothes that fit, I barely even felt pregnant at this point. The fatigue and nausea of the first trimester had been replaced with energy and a ravenous appetite for life. This hunger was being satisfied by soaking up the energy of a tightly packed room of skilled teachers. That is until we started to practice.
Navigating the new boundaries of my growing body in a room filled wall-to-wall with mats, movement, and body heat was like learning to swim all over again. It was as if I were holding a meter stick to my current practice: the teachers diving into Sirsasana B (Tripod Headstand Pose) were who I once was, and the pathetic person struggling to keep her head above her heart in Prasaritta Padottonasana (Wide-Legged Standing Forward Bend) was who I had become. I felt as though I were out of my pregnant practice, watching—no, judging—my many modifications as I peered down at the pool of many sweaty bodies swimming through their shapes at lightning speed.
Prior to my pregnancy, I had become so accustomed to the intricacies of my yoga practice—the tight pull of my runner's hamstrings in forward folds, the sweet release of lifting my heart into backbends, the delicious thrill of standing on my hands. At 19 weeks pregnant, I could suddenly see that each of these sensations had melted away.
In their place was a feeling of softening through my hamstrings and hips contrasted by constant knots in my calves, a tug of my growing abdomen that waved me away from deep backbends, and undeniable dizziness that had stopped me from inverting since week 10. That was hardly the practice I hoped to come home to, nor was it one that I wanted to teach. But then why did I keep coming back?
Look Inward to Find Meaning
What brought me to this sweaty room of practitioners, feeding off the buzz of the energy more than the asana itself? In that New York City practice, I had to close my eyes to see yoga's meaning beyond its physicality alone.
Slowly, behind sealed eyelids, the feeling of drowning in the pool of sweaty bodies began to fade. In its place, I found myself in the crowd. Through my svadhyaya, or self-study, self-judgment morphed into a discovery of my own breath, my own rhythm, and my own dance to the teacher's cues.
Although my body was continuing to soften, I could still cultivate strength, focus in the face of chaos, and faith in my physical capacity. Each of these skills would be greatly needed during my labor. In truth, the practice of harmonizing the strength of my body, spirit, and mind had become more important than finding a daily physical release. In other words, during my pregnancy, it was not just the asana that I needed, but all eight limbs of yoga.
Look Around to Appreciate the Difference
When I reopened my eyes, I saw that I had previously been deceived. The sweaty New York City room was not overfilled with synchronized able-bodied swimmers, but with 30-odd diversely shaped humans, each riding the waves of asana in their own unique way. I, too, was unique, and our differences were what made the sea of shapes shifting through a beautifully choreographed dance. We were each on different paths of finding ourselves amidst the constant transformation of our bodies and the ever-changing present moment.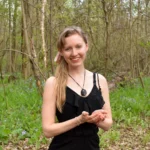 Almost there...
Sorry, we couldn't find anything...
Yoga Practice Tips
Revolved Triangle Pose (Parivrtta Trikonasana) is a powerful pose with many benefits. This yoga…
Sep 28 –
Insomnia
Insomnia is more common than you may think. According to the Center for Disease…
Sep 26 –
Cancer
Neuropathy is one of the most common side effects of cancer treatments. But what…
Sep 26 – By: Cheryl Fenner Brown, C-IAYT, E-RYT 500