Finding Your Yogic Path: Shy Sayar's Journey
The art and craft involved in creating a language style and teaching presence is one of the things that new and even experienced yoga teachers often struggle with. What we bring of ourselves to the mat and how we use our experiences to enrich our work can go a long way in developing a style and voice that is unique and resonant.
Upon meeting Shy Sayar, for example, you might well assume that a career in yoga was a natural choice for him. Speaking in a calm tone with a measured cadence, he seems every bit the natural yoga practitioner, teacher, teacher trainer, and yoga therapist.
But the pathway to Shy's life's work is a study in contrasts–finding peace amid violence and harmony among disparate elements–as well as a testament to the power of an embodied yoga practice.
Hearing his story, it makes perfect sense that the basic philosophy of the Tantravaya School of Yoga and Ayurveda, the yoga teacher training he founded and directs, would be heavily steeped in the concept of finding balance, whether within the five sheaths of the body (koshas), finding right action between antagonistic structures in the body, or balancing energies to reflect the ancient wisdom of, "As above, so below."
Finding Refuge Within
Growing up in Israel, Shy was surrounded by violence on many levels. From ages 5-14, he took refuge in intellectual pursuits. Rather than the typical allowance of one per week, he was granted special permission to check out up to three books per day from his elementary school. Between those and playing piano, guitar, and church organ he found a safe inner harbor from his sometime chaotic outer life.
Cultivating a rich inner existence helped Shy become aware that there was a disconnect between his mind and body. "I failed or missed the opportunity to include the body into becoming fully embodied. In a sense, that was an escape. Reading and playing instruments are very much inward activities, of which the body position is very much rounded and in flexion. By the age of fourteen I had a hard time sitting on the ground with my legs straight in front of me, let alone consider doing a forward fold," he reports.
His first physical discovery was running. This opened a door to connection: "I started running to the next city and back every day on the soft sand. It was one of the only places where I felt really safe and free. As a result of running, my body started 'talking' to me. No one ever told me about a plant-based diet or how you're supposed to exercise or how to treat your body. My body was just requesting the running and a different diet than I was having. As I responded, I found more and more empowerment and even growing serenity. And of course also a lot of interest and curiosity about the body."
"My initial spiritual experiences of healing, connecting with the ocean, raising my arms and having a wave crest, lowering my arms and having it crash, helped develop my world view."
Empowerment Through Breath-Based Movement
Qi Gong was the next accidental discovery, the result of watching a segment on a morning news show. When breath and movement came together, the result was another revelation:
"If you can imagine the joy and the wonderment of a body that has been disembodied, a mind that has been disembodied, experiencing the body from something like running. Then just imagine what it was like to actually feel Qi – again, a concept of Prana, that no one had described to me before. Perhaps because the experience of being embodied was so new or just returning for me as an early teenager, it was undeniable."
Shy was hooked.  "I got into a routine of going down to the beach and doing the Qi Gong exercises that I knew. My initial spiritual experiences of healing, connecting with the ocean, raising my arms and having a wave crest, lowering my arms and having it crash, helped develop my world view."
Adding yoga a few years later provided the final piece of the embodiment puzzle. In the beginning Shy's yoga practice consisted of long, static holds of poses that he learned from a friend.  Later, as a college student in Los Angeles, he undertook a more formal study of yoga, focused mainly on Iyengar and Shadow Yoga forms.
Assuming the Seat of the Teacher
Eventually, Shy found himself shifting from student to teacher, on occasion conducting classes for large, diverse groups that sometimes numbered 80 or more students. He credits the necessity to reach everyone in the room with helping him to develop his teaching style.
"I have had some great teachers, but perhaps the opportunity of being thrown in the deep end and teaching those classes, which during my tenure there grew to be sometimes a hundred and twenty strong was a big factor," he explains.
Clearly, reaching every body in the room was going to take some skillful language cues.
"In the front row, you have some professors and graduate students who had been doing Ashtanga and Iyengar for ten to twenty years," he recalls. "And at the back row, you have exchange students from other countries who weren't actually sure what left or right meant. Of course, with eighty something people, I'm on a podium with a microphone and an assistant. You can't touch everyone.
"I had to cultivate a language that brought as many people as possible, as quickly as possible, no matter where they were in their practice, first of all to a safe place that is anatomically right, and secondly to a place that's useful. Because in yoga it is that edge–learning to be soft at the edge, to calm ourselves at our physically and even more importantly, emotional and mental edges that we grow and refine ourselves."
"Slowly over time, I began to see that the antagonistic structures of the body, the groups of antagonistic musculature, made it so that all right action in the body can be articulated as pairs of opposites."
This prompted an evolution in his thinking that became a foundation of his work: "Slowly over time, I began to see that the antagonistic structures of the body, the groups of antagonistic musculature, made it so that all right action in the body can be articulated as pairs of opposites. This is especially true in asana, but really all kinds of physical activity can be articulated as pairs of opposites."
Working one-on-one with a student in her seventies provided his next doorway into thinking about creating practices that would work for any practitioner.
"I felt inspired to give her more than just a yoga class for one," he relates. "I felt inspired to find out what were her particular needs and the curiosity of seeing, 'Why is it easier for you to square your hips forward in Warrior I on one side versus the other?'
"I became more and more interested in the causes of alignment and misalignment in the body. And I did a lot of self-teaching on anatomy. I studied a lot, which all my childhood years of reading far too many books prepared me well for!"
Putting it All Together
At this point, with his understanding of the physical structures that determine mobility, range of motion, alignment and misalignment within the human body, Shy began to formulate what he describes as a realignment therapy technique. This involves isolating particular muscles in order to manipulate the bone structure back into balance through increasing the number of dendrite connections in the brain map for that region.
"Slowly over time, I begin to see that the groups of antagonistic musculature and body structures made it so that all right action in the body, especially in asana, but really in all kinds of physical activity, can be articulated as pairs of opposites. I was increasingly understanding what was universal and what was actually necessary. There was a lot of challenge in figuring out why some people do better when they really focus on pulling the femur heads back, on pressing the upper thighs back like you would in Downward Facing Dog, for example."
Eventually Shy developed a set of what he calls his universal principals of alignment, which winnow down a lot of nuanced principles into a few simple concepts that can be understood by beginners and advanced students alike. His principles can be translated to work with any pose.
He explains, "For me, now it's about how do I give somebody as much as possible for them to unpack in their personal practice or in their public classes? How do I give a teacher as much to unpack in their studies and in their teaching going forward? And it's these principles of alignment and how to then study each pose as a special case of them that have proved most effective in that."
Yoga teachers come into the work of teaching from a variety of paths, all multidimensional people with rich back stories.  Weaving the rich tapestry of real life experiences into the work can be the element that sets a yoga teacher apart from a yoga instructor.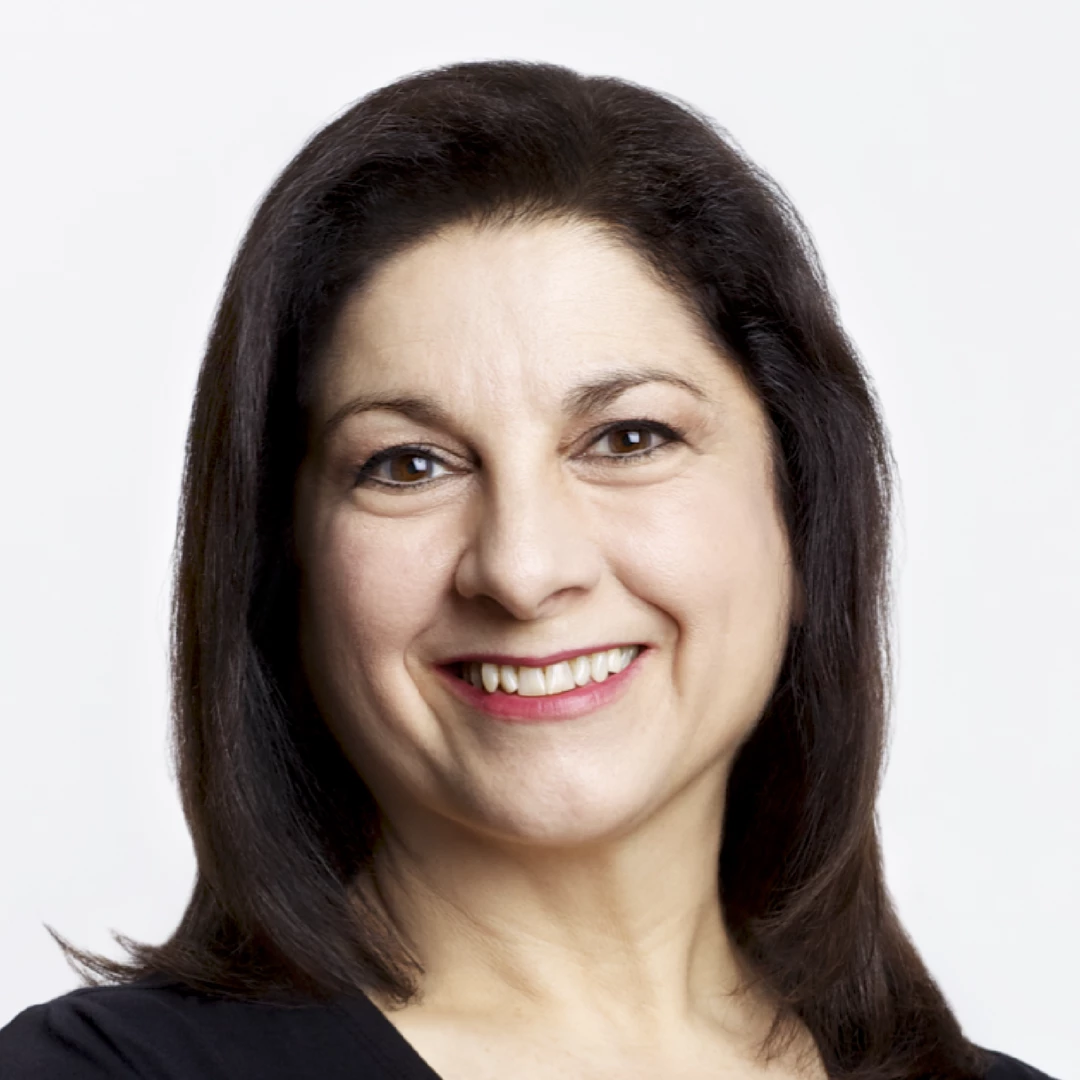 Lynn Crimando, MA serves as the teaching mentor for YogaUOnline's Wellness Educator Program. She is a yoga teacher,  C-IAYT Yoga Therapist, board-certified Health and Wellness Coach, and a Buteyko Practitioner. She has a private practice in New York City and teaches classes throughout the city on behalf of Health Advocates for Older People. In addition, Lynn is on the faculty of the IAYT-approved Yoga Polarity Therapist Training in Malverne, New York. To learn more about Lynn, visit her website: yogalynn.com
Almost there...
Sorry, we couldn't find anything...
Yoga Practice Tips
Revolved Triangle Pose (Parivrtta Trikonasana) is a powerful pose with many benefits. This yoga…
Sep 28 –
Insomnia
Insomnia is more common than you may think. According to the Center for Disease…
Sep 26 –
Cancer
Neuropathy is one of the most common side effects of cancer treatments. But what…
Sep 26 – By: Cheryl Fenner Brown, C-IAYT, E-RYT 500