Yoga For Menopausal Women: New Studies Suggest Selective Benefits
Menopause-related symptoms such as hot flashes, night sweats, and fatigue negatively impact the quality of life of millions of women.
Can yoga offer relief? Yes and no. According to two recent studies, regular yoga practice may relieve some symptoms of menopause, but not others.
To get a deeper understanding of the effects of yoga on menopausal symptoms, a multidisciplinary group of researchers conducted a large clinical trial to examine the unique benefits of yoga when compared to exercise or no activity, in addition to taking an omega-3 supplement or a placebo.
Study participants included 355 peri- and postmenopausal women aged 40-62 years, who were randomized to one of three groups: yoga (107 participants), exercise (106), or usual activity (177). These women were also randomized to receive either 1.8g/day of an omega-3 supplement (177) or an olive oil placebo capsule (178).
Those in the yoga group attended weekly, 90-minute yoga classes and were asked to complete a home practice daily for 20 minutes. Yoga practices entailed "cooling" pranayama, 11-13 asanas, and yoga nidra (guided meditation).
The exercise group engaged in 40-60 minute personal aerobic training sessions, three times per week.  Their aerobic output was monitored to ensure that their energy expenditure was consistent.
Women in the usual activity group were asked to engage in their typical behavior, and to refrain from beginning a new exercise regimen or taking yoga classes.
Yoga Boosts Quality of Life and Sexual Function
In the first study, published in Menopause, authors examined changes in the frequency and perceived bother of vasomotor symptoms (hot flashes and night sweats) by group (yoga, exercise, or usual activity controls). No differences were found for vasomotor symptoms, however, women in the yoga group reported modest improvements in sleep quality and a reduction in insomnia and depressive symptoms. 
In the second study, recently published in American Journal of Obstetrics and Gynecology, authors focused on women's self-reported quality of life (QOL) 
Study participants were asked to complete the Menopause Quality of Life (MENQOL) measure, and questionnaires regarding sleep quality, stress, pain, enjoyment of life, activity, sexual function, depressive and anxiety symptoms, and hot flash interference with daily activities at the beginning of the study and after the 12-week intervention.
Compared to the usual activity group, those in the yoga group reported improved quality of life (QOL) and better sexual function, and less hot flash interference compared to controls after the 12-week program. These changes were not observed for the exercise or omega-3 groups compared to controls. Members of the exercise group reported improvements in their physical quality of life.
It is important to note that the first study published in Menopause reported no effects on vasomotor symptoms, while the second study indicated modest improvement. The initial study examined the frequency of hot flashes and night sweats (average number of occurrences). The second study examined women's subjective experience of whether hot flashes impacted their activities. 
When evaluating any study it is important to note what was measured and how, as well as the types of yoga practices that were employed. At present, findings from yoga research are hampered by the inconsistency of the types of practices used, and the ways in which researchers measure their outcomes of interest. As such, most studies should be interpreted with a certain degree of caution.
Relative to the study published in American Journal of Obstetrics and Gynecology, the authors concluded that, "relative to usual activity, a 12-week program of yoga somewhat improved menopause related QOL and reduced the extent to which hot flashes interfered with a woman's daily function among women with VMS, but that exercise and omega-3 supplements had no effect on these measures. Among the individual MENQOL domains, we found modest benefit for VMS and sexual function domains from the yoga intervention and benefit for the physical domain for the exercise intervention."
The Complexities of Menopause
Their findings draw attention to the fact that menopause and its symptoms are complex. Hormonal changes lead to a cascade of physical and emotional adjustments that are often experienced as destabilizing and distressing. They can profoundly affect a woman's physical, psychological, and psychosocial landscape.
While conventional therapies address specific correlates of these symptoms, they fail to address a woman as a holistic system in which factors including diet, relationship quality, employment, and social support influence her ability to successfully navigate this change.
Yoga and Ayurveda may have a lot to offer in this regard. Hopefully future studies will address a breadth of lifestyle factors in addition to exercise and dietary supplements to create a broad canvas from which we can better understand which approaches best serve women undergoing this transition.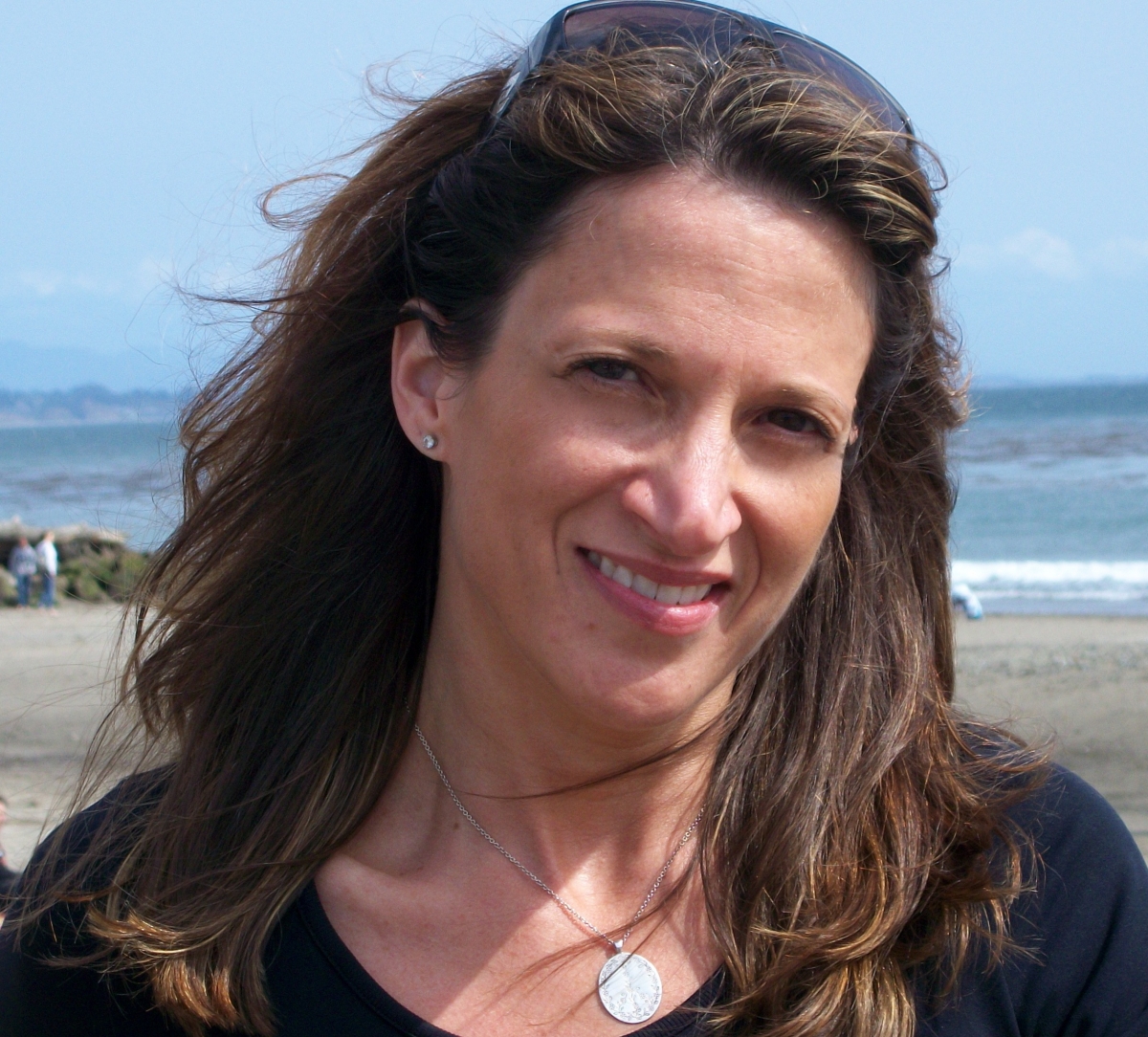 B Grace Bullock, PhD, E-RYT 500 is a psychologist, research scientist, educator, author, yoga and mindfulness expert and creator ofBREATHE: 7 Skills for Mindful Relationships. Her mission is to reduce stress, increase health and wellbeing and improve the quality of relationships. She offers classes, workshops, writing and research that combine the wisdom of applied neuroscience, psychophysiology, psychology and contemplative science and practice. Her goal is to empower individuals, groups, leaders and organizations to reduce chronic stress and increase awareness, attention, compassion, mindfulness and effective communication to strengthen relationships, release dysfunctional patterns and unlock new and healthy ways of being. Dr. Bullock is a Certified Viniyoga Therapist and Faculty at the Integrated Health Yoga Therapy (IHYT) Training program. She is the former Senior Research Scientist at the Mind & Life Institute and former Editor-in-Chief of the International Journal of Yoga Therapy. For more information see www.bgracebullock.com
Almost there...
Sorry, we couldn't find anything...
Yoga Practice Tips
Bird Dog Pose (Parsva Balasana) is a deceptively complicated pose. It may look simple…
Nov 28 – Charlotte Bell
Stress Relief
For most of my life, I've struggled with rest. And I'm not talking about…
Nov 27 – Kristine Kaoverii Weber, MA, C-IAYT, eRYT500, YACEP
Arthritis
"I hurt all the time," said one of my students. "But after yoga class,…
Nov 25 – Beverly Davis-Baird, MA, e-RYT200/RYT 500, C-IAYT