Yoga and Brain Health: How Yoga May Help Curb Risk Factors for Dementia
Article At A Glance
While there is no cure, yoga and meditation may help address risk factors for dementia and Alzheimer's. A yoga practice can also help patients cope with symptoms of memory loss.
Watching the slow decline of someone with dementia or Alzheimer's is heartbreaking. Unlike a sudden death, you lose the person gradually as their memories fade and their mind becomes confused. As if the loss wasn't enough, caring for someone with dementia is incredibly stressful and overwhelming.
While there is no cure, meditation and yoga may help dementia patients cope with symptoms and reduce the risk of developing this disease.
What is Dementia?

Dementia is a decline in cognitive functioning beyond the typical effects of aging, affecting a person's memory, attention, and ability to use language. It is a progressive and irreversible disease, affecting more than 6 million people in the United States. While incredibly common among people 65 and older, dementia is not considered a typical part of aging.
There are many types and causes of dementia, Alzheimer's being the most common. In fact, Alzheimer's accounts for about two-thirds of cases in older adults. It is a degenerative brain disease caused by complex changes and cell damage in the brain. Lifestyle changes such as practicing yoga can often help.
Like other forms of dementia, Alzheimer's affects how people feel, act, and function and their physical health. Symptoms vary from person to person but generally include problems with:
short-term memory

communicating thoughts

impaired visual and spatial abilities

impaired motor function

difficulty reasoning
In addition, all forms of dementia impact psychological well-being. Many individuals experience depression, anxiety, agitation, and paranoia. As the disease progresses, symptoms become more severe, including disorientation, confusion, and behavior changes. Eventually, speaking, swallowing, and walking also become difficult.

5 Ways Yoga May Help Prevent Dementia
A regular yoga practice can't eliminate many of the risk factors for developing dementia, such as age, race, gender, or genetic makeup. It can, however, help you adopt healthy habits, which experts say can lower your risk. Here's how:
Can Yoga Help Dementia Patients? 
While there is no cure for dementia and Alzheimer's, research suggests that yoga can play a valuable role in improving symptoms and quality of life for patients and their caregivers by:

improving memory and reducing cognitive decline

reducing stress and inflammation

increasing

vagal tone

, helping to activate the "rest-and-digest" or

parasympathetic nervous system

 following a stressful response

increasing circulation, respiration, range of motion, and mobility

improving body awareness

improving sleep quality

enhancing the sense of well-being, self-regulation, and mood
Yoga can also help reduce the risk of falls. In the case of individuals with moderate to severe dementia who may have issues with balance or are unable to sit on the floor or mat, chair yoga provides notable benefits. Several studies of chair yoga for dementia patients found individuals improved both their balance and body awareness. Researchers have also found that meditation, particularly mantra meditation, can be a very effective intervention.
In addition, group yoga classes provide a safe, social, and physical activity that may help alleviate the isolation that Alzheimer's patients and caregivers often feel. Especially beneficial for caregivers are the stress management tools yoga offers.
Dementia and Alzheimer's are dreadful diseases. Yoga can help you adopt healthy habits that can reduce your risk. And for those living with these conditions and their caregivers, incorporating yoga and meditation into their care plan has the potential to improve their quality of life and lessen their suffering. And isn't that what yoga is all about?
Be well!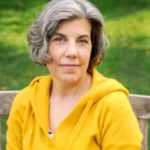 Almost there...
Sorry, we couldn't find anything...
Beginning Yoga
As yogis, you've heard and personally felt the physical benefits of yoga for the…
Nov 30 – Alejandra Leyva
Insomnia
Insomnia is not fun. It's a seemingly never-ending cycle of missed sleep that can…
Nov 29 – Leah Sugerman, E-RYT 500, YACEP
Yoga Practice Tips
Bird Dog Pose (Parsva Balasana) is a deceptively complicated pose. It may look simple…
Nov 28 – Charlotte Bell