What to Look for in a Yoga Teacher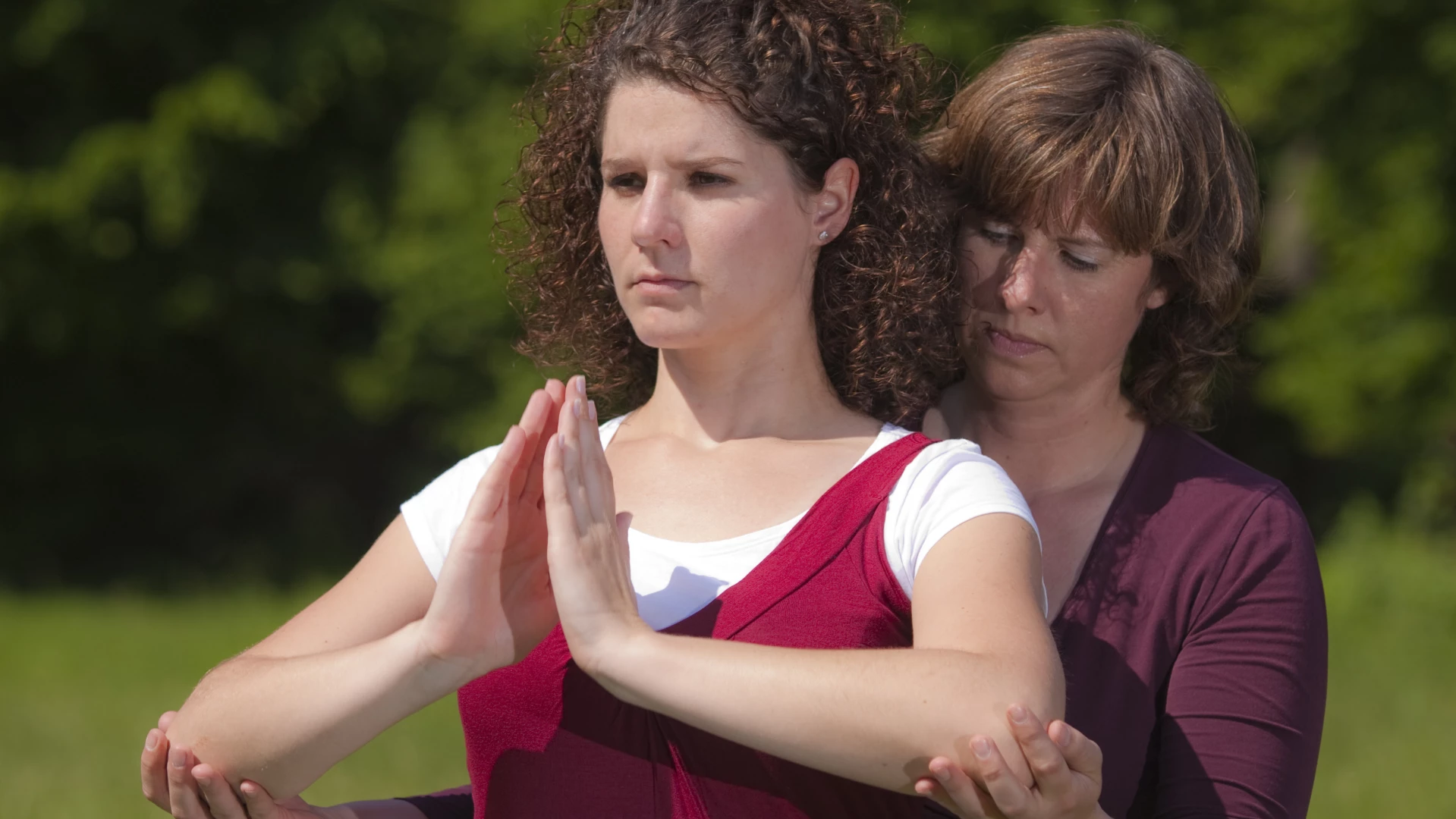 "How do I find a smart, safe yoga teacher?" This is the question I get most often online and in my clinic. Finding a yoga teacher is much like any other consumer question: caveat emptor (buyer beware). Let's break this task down into some useful steps that will provide you with a shopping list to help you find that smart, safe yoga teacher/therapist.
1. What type of relationship are you looking for?
Shopping for your teacher will require clarity about how you want to relate with the teacher. If your auto mechanic is curt and surly, but fixes your car the first time, every time, that's fine. Your child's day care provider, not so much. What you are looking for in your yoga teacher can run the gamut from "a good exercise instructor that is safe" to "a spiritual director that knows me well and wants to sustain a long-term relationship." So take a moment and jot down your thoughts on exactly how you want to relate to this person. Once you have done that, on to the next step.
2. Begin to weed out possibilities now that you know what you are looking for.
Looking in the directories in either hard copy or online is overwhelming because everyone is a "master teacher that has been healed by yoga and can now do the same for you." So now what? Let's create a filter to begin to weed out the choices. Here's a list of screening filters to apply:
Do you have any health challenges, and does the teacher have experience teaching others with the same challenge? Y / N   (Beware the ones that can help every condition without the evidence of having been trained rigorously.)

Does the teacher require you to meet with her/him first or can anyone just drop in any class?  Y / N  (Warning flag if they don't or won't meet first.)

Do they have you fill out a health history before starting? Y / N   (Importance varies with your age and level of fitness/experience. The older or more medically complex your challenges, the more important this is done first.)

Do they allow questions during class? Y / N   (If not, find another teacher.)

What's their perspective on pain/discomfort during class? (If it's a blanket statement like "Just listen to your body" or "Pain is the fire of change," look elsewhere. You want someone that replies that "it depends," and invites questions during class.)

Do they communicate contraindications/cautions for the poses during a class? Y / N (They should and they should not presume, "Everyone knows them by now.")

How do they determine when you are ready to do advanced poses or breathing practices? Or do they just bring everyone along at the same time? (You know what answers are smart and safe, right?)

Do they have references you can speak to?  Y/ N
Who else might know someone with the same skill sets?
Now you know what type of relationship you are seeking and have a good sense of the screening questions you can ask those teachers that others recommend. Here are some suggestions for seeking out recommendations:

If you have a networking group you trust, ask for suggestions from the group.

Check with your already-existing health care or fitness team: Your MD/DO, chiropractor, physical therapist, NMD, LNP, trainer, psychologist, etc.
You can check national registries (https://iayt.com for yoga therapists and www.yogaalliance.org for yoga teachers). Please understand that neither registry provides oversight of the quality of trainings or tests teachers for 
Competence, so you still have to do your homework. They do allow you to search by zip code, which helps narrow your search considerably.

Your local health clubs, hospitals and spas may offer yoga but the quality and focus can vary widely, so apply your screening questions above.
Resources for Finding the Right Yoga Teacher
Established referral relationships: Presumes existing relationships; personalities may conflict.
Local hospital wellness programs: Quality of instruction varies as such programs tend to underpay instructors or allow too large of class size.
Check registry: www.yogaaliance.org; No competency testing, only indicates certain minimal training hours. For yoga therapy, www.iayt.org: is presently developing standards for school and individual teachers.
Yellow pages: Need to interview instructor, ask for references, insure they do an intake medical screen, and observe classes to monitor teacher style and ask about supervision/corrections.
Check with affiliate rehabilitation professionals: Wide variance in direct relationships with yoga teachers, past experiences and concerns regarding professional "turf" infringement by studios.
Reprinted with permission from Smartsafeyoga.com
 
Christine Carr is the owner of Synergy Physical Therapy and Yoga, Inc. in Evergreen, Colorado. She incorporates both physical therapy and yoga in her work helping clients (synergyptyoga.com). She has been a physical therapist for 18 years and a yoga therapist for 11 years. Christine has studied with various yoga teachers and styles being drawn most to the Iyengar lineage and therapeutics in general.  She now assists workshops in therapeutics for both the Professional Yoga Therapy Studies and Rachel Krentzman's Yoga for a Happy Back Program. Her passion for learning and contributing to her field led her to Dr. Matthew Taylor, PT, PhD, E-RYT 500 for whom she is now contributing articles for his SMARTSAFE yogablog. 
Almost there...
Sorry, we couldn't find anything...
Depression & Anxiety
Time and time again, I find that Patanjali's Yoga Sutras offer invaluable insight into…
Sep 23 –
Yoga Practice Tips
Thunderbolt Pose (Vajrasana) and Hero's Pose (Virasana) are classic seated yoga postures with many…
Sep 22 –
Pose Library
The hamstrings are a group of muscles running along the thighs' backside. Many people…
Sep 19 –