International Day of Yoga 2021: Yoga as a Tool for Collective Resilience
In 2021, the International Day of Yoga will celebrate the benefits yoga has brought to individuals and society through the pandemic and beyond. What has changed about how we practice yoga during the pandemic, and how will these changes affect the way we celebrate International Yoga Day? This article explores this topic and highlights the celebration of yoga as a tool for collective resilience.  
International Day of Yoga is a day to celebrate the individual and collective health benefits of yoga. The world has changed since 2015, the first year it was officially recognized by the United Nations.
Before the pandemic, I mainly associated yoga with plush studio spaces. Yoga was something I could teach uninterrupted with sequences that flowed seamlessly to carefully curated playlists. So, it came as a rude awakening when the pandemic forced yoga into a dimly lit corner of my apartment, where I taught from behind my computer screen.
If I had any expectation of my world returning to "normal" after the pandemic, it was extinguished by having a baby just four days before International Day of Yoga in 2020. Suddenly, it was not just my teaching that had been drastically affected during the lockdown but also my practice.
My makeshift practice corner in my apartment was quickly littered with dirty swaddles, worn onesies, and a stash of clean diapers. At first, I felt like a fraud, even claiming to be a yoga teacher when my only daily postnatal practice might only be a few minutes of alternate nostril breathing before dozing off to sleep. But then, I began to see yoga everywhere around me, from my baby's first view of the changing autumn leaves to her first snow to the first flower she pulled from the ground in early spring.
Rediscovering the world through my baby's eyes, I'm reminded yoga is more than just a physical experience. Instead, yoga is a metaphysical practice that encourages us to live with more wholly and fully in the world we inhabit. By practicing presence and patience with my baby, I was living my expression of yoga.
As my newborn gradually grew to become a crawling baby and now a toddling one-year-old, I began to gain elements of my yoga practice back and to feel at home in my body again. But just as my practice will forever be shaped by the physical feat of pregnancy and raising a baby, the way we practice yoga collectively will be altered by the pandemic.
Will we return to studio classes with students packed like sardines across their neatly lined-up mats? Will teaching perfect alignment in Triangle Pose ever be the main preoccupation of yoga teachers again? Maybe. But the resonance of the pandemic will also always be sensed under the surface of our postures. Stress from threats to the health and livelihoods of loved ones may be felt within us for years to come. Furthermore, the grief caused by the tragic loss of lives will always be remembered.
And yet, this year more than ever, yoga will be celebrated as an embodied practice to alleviate collective trauma. International Day of Yoga of 20201 is more than a superficial excuse to wear white and do 108 sun salutations. Instead, this year's International Yoga Day is an occasion to celebrate the true essence of yoga as a practice of resilience – one that has served as a beacon of hope for countless teachers and students during the pandemic. More importantly, this year, as we begin to navigate the new normal, yoga will be celebrated as a practice that will continue to guide us toward collective healing and worldwide wellbeing.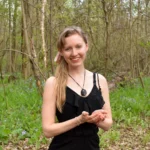 Almost there...
Sorry, we couldn't find anything...
Depression & Anxiety
Time and time again, I find that Patanjali's Yoga Sutras offer invaluable insight into…
Sep 23 –
Yoga Practice Tips
Thunderbolt Pose (Vajrasana) and Hero's Pose (Virasana) are classic seated yoga postures with many…
Sep 22 –
Pose Library
The hamstrings are a group of muscles running along the thighs' backside. Many people…
Sep 19 –