Smithsonian to Crowd-Fund Yoga Exhibit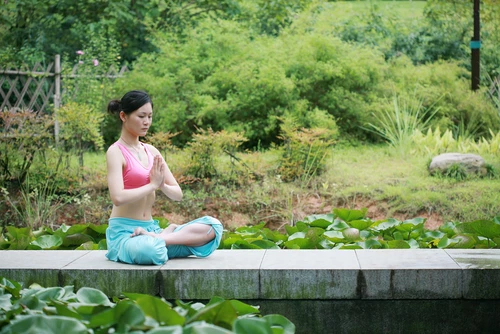 You know yoga has hit main stream when the Smithsonian is planning an exhibit entitled "Yoga: The Art of Transformation," dedicated to the history, manifestations, and goals of yoga, And curiously, the Smithsonian is using a very modern approach to financing the venture: Crowdfunding.
The crowdfunding campaign, "Together We're One" is set to be launched on May 29 and will run through July 1. The Smithsonian has previously used crowdfunding to fund an exhibit at the Hirshhorn Museum of artist Ai Weiwei's work. But with a funding goal of $125,000, the yoga crowdfunding campaign will be on a much larger scale than previously attempted.
The "Yoga: The Art of Transformation" exhibit will be open from October 19, 2013 thru January 26, 2014 at the Arthur M. Sackler Gallery. According to the Smithsonian website, the exhibit will explore yoga's goals; it's manifestations in both Hindu, Buddhist, Jain and Sufi cultures; its means of transforming body and consciousness, and its profound philosophical foundations. The first exhibition to present this leitmotif of Indian visual culture, it also examines the roles that yogis and yoginis played in Indian society over two thousand years.
To stay updated on the exhibition and related programs, sign up for the Smithsonian e-newsletter.
Almost there...
Sorry, we couldn't find anything...
Depression & Anxiety
Time and time again, I find that Patanjali's Yoga Sutras offer invaluable insight into…
Sep 23 –
Yoga Practice Tips
Thunderbolt Pose (Vajrasana) and Hero's Pose (Virasana) are classic seated yoga postures with many…
Sep 22 –
Pose Library
The hamstrings are a group of muscles running along the thighs' backside. Many people…
Sep 19 –