Stay Healthy Teaching Yoga
Chances are, if you're reading this, you practice yoga. And chances are, you practice because it feels good. If you teach yoga, you probably do so because you know the value of the practice and want to share it. But teaching yoga is a practice of its own. Demonstrating poses is not the same as practicing yoga. It's easy to tweak your body when you're paying attention to your students and coming up with just the right words to convey a point. So how do you stay healthy teaching yoga?
Teaching yoga is a labor of love. It's true that there are teachers who can make ends meet with just their yoga income. But the vast majority of teachers teach as a calling. We do it because we love it, but we rely on another source of income for our bread and butter. Often, teachers who can rely solely on yoga income have to teach as many as 10 to 15 classes a week to support themselves. Satisfying as it is to teach yoga, teaching many classes can take a physical, mental, and emotional toll. It's hard to stay healthy teaching yoga when you're doing that much asana in a week.
Avoiding Injury: Stay Healthy Teaching Yoga
A 13-year study that tracked yoga injuries requiring a trip to the ER concluded that yoga is, indeed, a safe, beneficial practice. The authors analyzed 29,590 cases, grouping injuries according to age and type, and location of injuries. The authors concluded:
"Yoga is a safe form of exercise with positive impacts on various aspects of a person's health; however, those wishing to practice yoga should be cautious and recognize personal limitations, particularly individuals 65 years and older. National standards for yoga instructor certification should be created and should more aggressively teach information about safety and injury prevention."
This is good news, of course.
Since the study didn't differentiate between practitioners and teachers, there's no way of knowing if teachers are more at risk. But I'm guessing that, unlike many yoga teachers, the average practitioner is not attending 10 to 15 classes each week. Also, when you're teaching yoga, your first responsibility is to keep your students safe. This means that we sometimes give our own well-being short shrift. This can make it harder to stay healthy teaching yoga.
How To Stay Healthy Teaching Yoga
I've been teaching yoga since 1986. When I was younger, I could get away with teaching lots of classes. But time has changed all that. I have, in fact, hurt myself while teaching. For example, I've displaced a rib while twisting too deeply. I've injured my neck demonstrating Shoulderstand (Sarvangasana). I once threw my sacroiliac (SI) joint out, demonstrating the wrong pelvic placement in standing poses. In the past ten years or so, I've realized that I need to take better care if I want to keep teaching yoga—which I do. Here are some strategies that have worked for me:
Hold back and keep to the basics. Whether you were born with a bendy body or not, you've probably reached some asana milestones that you feel good about. It can be tempting to show students the "ultimate" versions of poses. It's fun to "show off" your skills. But it can also be especially perilous in a teaching situation. When you're practicing a pose as a performance, your intention is quite different from when you're practicing alone on your mat. Your attention is likely to be externally, rather than internally, oriented. And when you're performing, you're more likely to push your body too far. I no longer demonstrate poses I know most students won't be able to perform, and I stay well inside my comfort zone in the poses I do demonstrate.
Walk around. Teaching on Zoom has made it difficult to follow this suggestion. But if you're teaching in person, leave your mat and walk around. Remember that your yoga class is not your practice time. Demonstrating poses can be helpful for your students, but it's also important to observe them up close so that you can give individual instruction. This also gives your body a rest.
Be mindful. When you demonstrate poses, turn your awareness inside. Breathe the way you would on your own mat. Enter and leave your asana with care. As above, don't go to your absolute limit when you demonstrate. We're not just demonstrating poses when we teach; we're modeling healthy ways to relate to our bodies.
Be realistic. How many weekly classes can you teach and still stay healthy teaching yoga? My limit these days is five classes. I can also teach occasional workshops, but I've realized that five is my limit for weekly classes at this stage of my life. It works for me physically, and it's also doable for me mentally. As an introvert, too much teaching is depleting. Teaching five yoga classes each week is, for now, my sweet spot.
How Satya Can Help You and Your Students Stay Healthy
A month ago, I woke up one morning with a displaced rib. If this has ever happened to you, you know how debilitating it can be—every inhalation brings a stabbing pain. Anyway, I completely opted out of upper body weight-bearing poses and twists for several weeks when I practiced and taught.
Several students told me how helpful it was for them to see that I was open about avoiding certain poses until my ribcage was back in place. Satya, truthfulness means being honest with yourself and with your students. Demonstrating healthy ways of practicing—including sharing your limitations with your students—is just as important as demonstrating poses for yourself and your students.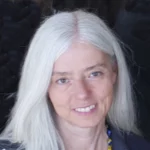 Almost there...
Sorry, we couldn't find anything...
Depression & Anxiety
Time and time again, I find that Patanjali's Yoga Sutras offer invaluable insight into…
Sep 23 –
Yoga Practice Tips
Thunderbolt Pose (Vajrasana) and Hero's Pose (Virasana) are classic seated yoga postures with many…
Sep 22 –
Pose Library
The hamstrings are a group of muscles running along the thighs' backside. Many people…
Sep 19 –