Can Yoga Help with Grief? Here are 5 Ways
Article At A Glance
Can yoga practices help with grief? There's no one-size-fits-all practice, but here are 5 ways to practice yoga to help with grief and loss.
At my book launch event, I took questions from the audience. One question that I received was a big one: how can yoga help with grief? After saying first that I had a whole chapter in my book addressing that question, so it would be hard to find a quick and simple answer, I realized that there was one important thing I could say, and that was this: It is essential to remember that everyone experiences grief differently so there is no one way to practice yoga for moving through grief. Instead, you should observe how you are actually feeling and then use the appropriate practices to help you. 
For example, if you're fatigued, you might do a restful practice, but if you're feeling like you need to move and be distracted, you might benefit from a more active practice. In retrospect, I am very glad I came up with that answer because I believe that really is the single most important thing there is to know about practicing yoga for grief.
With that in mind, I thought today I should provide some background information about what I've learned about grief and how yoga can help. After all, the last couple of years have brought us all so much loss—of all kinds—and with loss comes grief.
Personal Loss and Grief
Although we typically associate feelings of grief with the death of a loved one, grief can be a response to any significant loss or change, such as the diagnosis of a chronic disease, the loss of a home, or the end of an important relationship. For example, Erin Collins, who is a yoga teacher, hospice nurse, and end-of-life doula, says that during her 25 years of practicing yoga, grief had "visited her door" many times. In her 20s, along with grieving her grandmother's death, she grieved the end of her long-term love relationship and the end of the plans they'd made to sail around the world together, an adventure she'd long been dreaming of.
Bonnie Maeda, a hospice nurse and yoga therapist, says that we are always going through stages, and some are easier to accept than others. Sometimes you may even be surprised to realize that what you are feeling after a loss is actually grief.
Collective Grief
In addition to feeling grief over personal losses, we may also feel collective grief over events that cause the suffering of people within our community, our country, or even across the world, whether from natural disasters, racial persecution, food shortages, or political oppression. 
The degree of grief you feel for these different types of losses will vary. But recognizing that you're grieving and accepting the way you're feeling without judgment is as important for any type of loss as it is for grieving the death of a loved one. 
I vividly remember a short-lived bout of grief I experienced the first day I dropped my younger child off at our local public middle school. Knowing what my older child and her friends had been through during their middle school years, my heart broke imagining what might lie in store for the children of that school lining up for classes that day. Before this was over, I thought someone would be bullied, someone would be pregnant, someone would be taking drugs, someone would be assaulted, and I broke down in tears.
Grief is Not Simple
It's also important to recognize that grief is a very complex emotion—or maybe a set of emotions. Even though there are many stereotypes about what grief is, in real life, people seem to respond to loss, even great loss, very differently from one another. 
For example, Beth Gibbs said that when her husband died, "I was mad, I was sad, I was exhausted, but I wasn't depressed." On the other hand, Bonnie Maeda described her grief over the death of her youngest son, who was murdered, this way: "The hole I fell into was so deep and so dark I did not know if I would ever recover."
Because her yoga practice was an integral part of her healing—which she describes as a slow climb out of the "dark hole"—Bonnie now teaches yoga for grief. She has helped me to understand that there is no right way or wrong way to grieve. In an interview I did with her, she put it this way:
The grief process varies from person to person as well as from one type of loss or another. I believe what is important is to be aware of what your individual reaction and process is to a given loss or significant change. There is no right or wrong.
Finding the Right Yoga practice to Help with Grief
That's why I feel it's important to keep in mind—both for yourself and others whom you want support while they are grieving—that how each person experiences grief will be different. And the way people grieve may also vary with the individual circumstances of a particular loss, not to mention your particular personality, your stage in life, and how much experience you have with loss.
After my mother died—an expected death—I was very surprised at how I felt in the immediate aftermath. I had imagined that I would experience intense feelings of sorrow and loss, but instead, when the time came, I kept saying to myself, "Why does grief feel so much like stress?" 
However, recognizing that I felt stressed allowed me to choose the right yoga practices to help with grief. As I practiced very long sessions of Legs-Up-the-Wall Pose (Viparita Karani), my go-to pose for stress, and I began to calm down, the tears came. So, a good place to start practicing yoga for grief is to accept whatever you are feeling without judgment. You'll then be able to find ways to support yourself through your grieving process, take action when you feel stuck, and give yourself a break when needed.
How Yoga Can Help with Your Grief
Because yoga includes so many options for helping you move through grief—movement, relaxation, breath practices, meditation, and philosophy—it allows you to create a personalized practice based on your needs, abilities, and preferences. You can either design your practice yourself or ask your yoga teacher to help you design one. Just be willing to experiment because if you think what you're doing is working, it's working. And if you think it's not working, you can try something else!
5 Ways Yoga Can Help with Grieving
Here's is a brief overview of the five basic ways yoga can help:
Yoga Helps us Be Present with Grief

The first way is that you can use yoga to provide yourself with safe, comfortable, and self-compassionate ways to grieve. Allowing yourself to "witness" your grief in a nonjudgmental way can help you move through your grief and may even reduce the intensity of it. Some grief experts refer to this as "holding space" for grief, a practice they consider to be essential.

 yoga practice Supports Us

You can use your yoga practice to care for your body, mind, and heart during grief. You can use yoga to rest, reduce your stress levels, and help with anger, anxiety, depression, and so on.

We CAN Move Through Grief with Yoga

When movement is something that you always find helpful, you may be able to encourage your grief to move through you physically by using gentle movements, whether gentle stretches, easy poses of any kind, or moving with your breath. This can be especially helpful when you're feeling stuck.

Yoga lets us take a Break 

A mindful asana practice can provide some temporary respite and may even make you feel lighter afterward. 

Yoga helps us Accept Impermanence

During 2020, Barrie Risman and I talked about how we both were surprised to find that yoga philosophy sustained us through that difficult year more than any other aspect of our yoga practices. So, if you feel up to it, turning to your favorite yoga text or even taking a course on yoga philosophy may provide you with some comfort.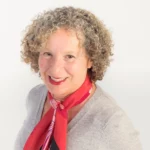 Almost there...
Sorry, we couldn't find anything...
Beginning Yoga
As yogis, you've heard and personally felt the physical benefits of yoga for the…
Nov 30 – Alejandra Leyva
Insomnia
Insomnia is not fun. It's a seemingly never-ending cycle of missed sleep that can…
Nov 29 – Leah Sugerman, E-RYT 500, YACEP
Yoga Practice Tips
Bird Dog Pose (Parsva Balasana) is a deceptively complicated pose. It may look simple…
Nov 28 – Charlotte Bell