Working with the Fascia in Yoga: Online Yoga Talk with Yin Yoga Teacher Paul Grilley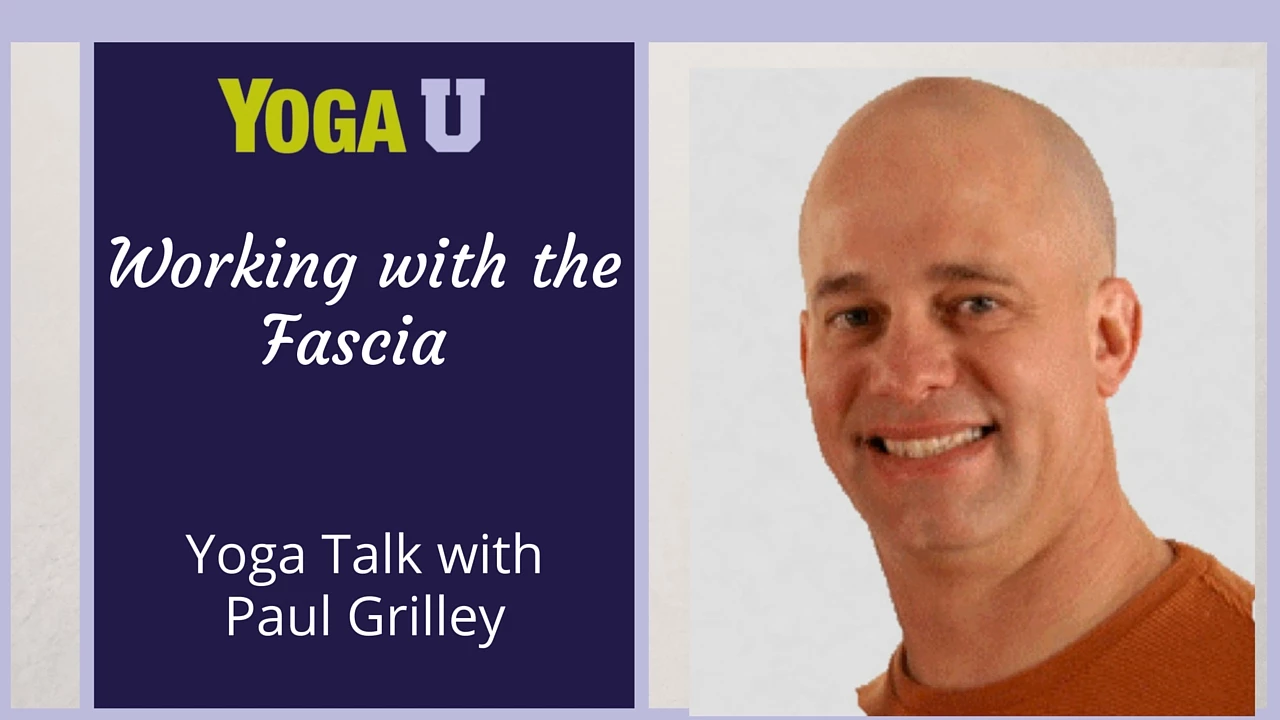 It comes as little surprise that Yin Yoga teacher Paul Grilley, the creator of the well-known and widely-used "Anatomy of Yoga" DVD, would have insights into fascia–the connective tissue that pervades our body.
YogaUOnline caught up with Paul Grilley at the 2015 Fascia Research Congress, and in this interview, we talk with him about how fascia may relate to our esoteric understanding of the meridians and pathways of energy in the body. He draws on his studies with Dr. Hiroshi Motoyama, a world-renowned teacher of Eastern philosophy. 
Free Video: Yin Yoga and the Fascia of the Body
Grilley also discusses the ways different kinds of yoga work with the fascia. "All forms of yoga address the fascia of the body," Grilley says, but Yin Yoga offers a unique approach to changing the fascia—with unique benefits.
Watch the video here to learn more:
Paul Grilley began practicing yoga in 1979 after reading "The Autobiography of a Yogi" by Paramahansa Yogananada. He moved to Los Angeles in 1982 where he studied and taught yoga for 12 years. In 1988 he read "Theories of the Chakras" by Dr. Hiroshi Motoyama, Paul and his wife Suzee have been active students of Dr. Motoyama ever since.  
Paul started his studies of anatomy with Dr. Garry Parker in 1979. He continued his studies at UCLA where he took courses in anatomy and kinesiology. He earned a M.A. from St. John's College, Santa Fe in summer 2000 and an Honorary Ph.D. in 2005 from the California Institute for Human Science for his efforts to clarify the latest theories on fascia and its relevance to the practice of hatha yoga. He's the creator of the "Anatomy of Yoga" DVD, which is a cornerstone in teacher training programs throughout the country.
For more information on the fascia, take a look at our interview with fascia expert, Robert Schleip.
Almost there...
Sorry, we couldn't find anything...
Depression & Anxiety
Time and time again, I find that Patanjali's Yoga Sutras offer invaluable insight into…
Sep 23 –
Yoga Practice Tips
Thunderbolt Pose (Vajrasana) and Hero's Pose (Virasana) are classic seated yoga postures with many…
Sep 22 –
Pose Library
The hamstrings are a group of muscles running along the thighs' backside. Many people…
Sep 19 –