Yoga Service and Social Justice: Building Bridges at the Yoga Service Council Conference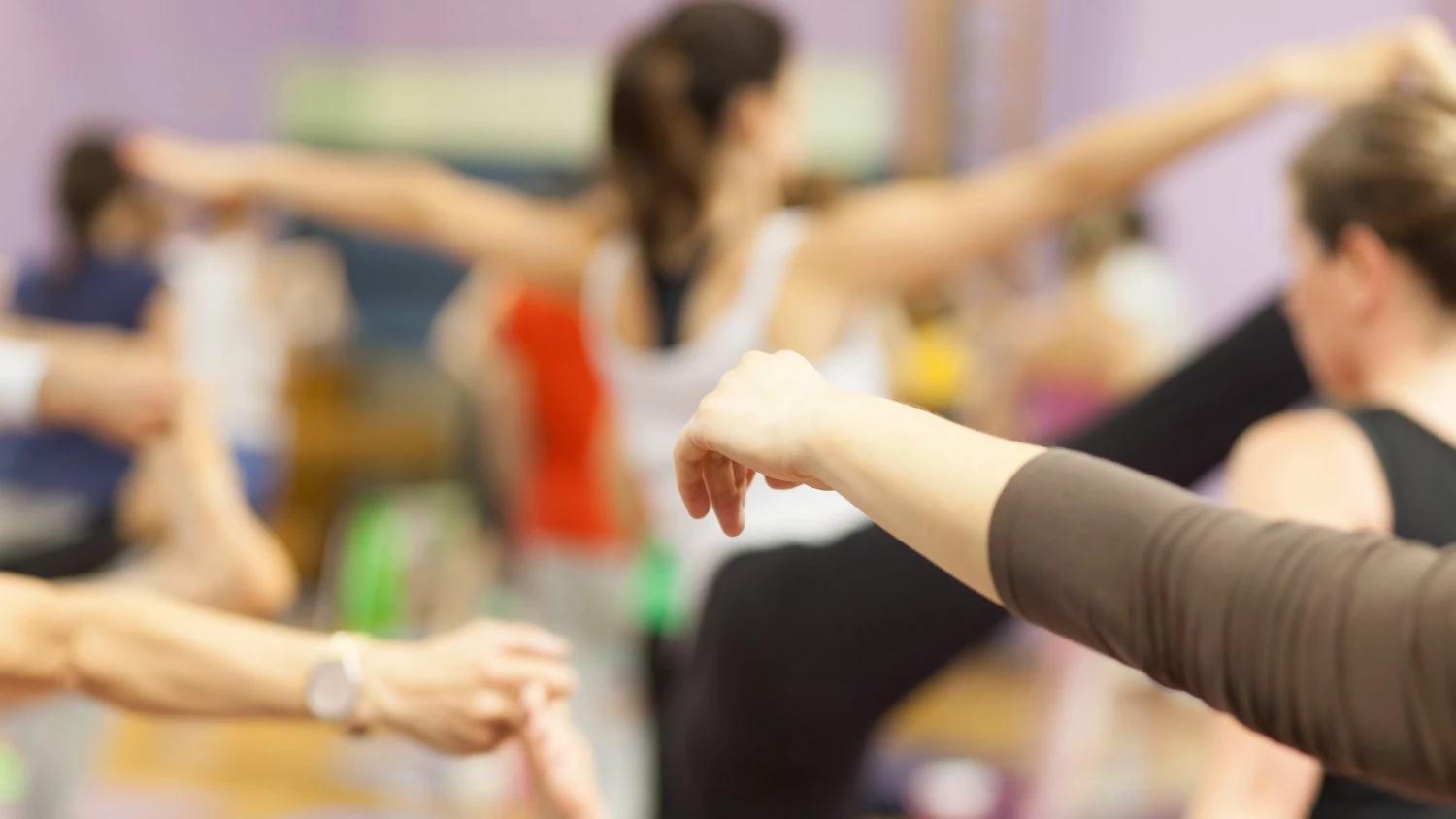 Last month, I attended the third annual Yoga Service Council (YSC) Conference at the Omega Institute in upstate New York. For those not familiar with it, the YSC is a nonprofit, membership-based umbrella organization dedicated to developing "a community of professional support" among those seeking to use "tools of yoga and mindfulness to reach underserved and vulnerable populations." I've attended every YSC Conference since the first one in 2012, and am a strong supporter of its work. This year, I was particularly impressed to see how responsive it was to growing concerns that a singular focus on "service" is insufficient to address the critical social, cultural, and political issues that emerge when relatively privileged yoga teachers chose to work with socially marginalized populations.
Issues of inequality and difference had been briefly touched on at the previous year's conference, but there had been very little time to explore them. This year, in contrast, one major panel discussion, several workshops, several roundtable discussions, and major parts of the closing session were dedicated to exploring classic social justice themes of inequality, difference, discrimination, and privilege. Topics addressed included how yoga philosophy and practices can help us work with these issues, conversational techniques drawn from the Quaker tradition and Nonviolent Communication method, how to address transgender students in mixed gender classes, how to work sensitively and effectively with students with larger bodies, and more.
Beyond Duality
After a lovely welcoming session on Friday evening and an option of an asana, meditation, or chanting practice early Saturday morning (followed by a fantastic breakfast!), we got down to business with an excellent discussion on "Beyond Duality: Deepening Self-Awareness, Building Relationships, and Expanding Community Through Compassionate Conversation," led by panelists Hala Khouri, Nikki Myers, and Teo Drake.
Hala, Nikki, and Teo engaged the audience in a wide-ranging discussion of what's required for the yoga service movement to bridge social divisions such as class, race, and gender identity. Working effectively with communities very different than our own, they insisted, requires more than "good intentions": concrete competencies must be developed that enable us to teach yoga effectively in settings quite different from the typical studio or gym. Otherwise, well-intentioned but under-prepared yoga teachers risk barreling into unfamiliar settings and inadvertently causing harm by unconsciously re-inscribing social hierarchies, alienating students through insensitive language, triggering traumatic flashbacks through overly casual touch, and so on.  
Nikki Myers, founder and director of the nonprofit Yoga of 12-Step Recovery, discussed how traditional yoga philosophy can help us work through contemporary issues of difference, discrimination, and oppression. The Sanskrit term "Avidya," she explained, refers to ignorance, or a lack of clear seeing. When social stereotypes negatively influence how we see other people, this is an example of Avidya. When we act on such prejudices, it creates discrimination. When many people behave in these ways, it creates a collective pattern that generates the many oppressive "isms" we're familiar with – racism, sexism, etc. In yogic terms, these negative patterns are analogous to a societal "Samskara": that is, a deeply embedded pattern of thought and action that's habitually followed – unless we work consistently to change it.
Expanding Community
Yoga has always involved practices designed to dismantle false understandings and the behavioral patterns bound up with them. Consequently, harnessing contemporary practice to combat discrimination can be considered a natural extension of the yoga tradition. As always, however, disrupting our habitual patterns causes discomfort: even when we know certain habits are negative and wish to change them, this isn't necessarily easy to do. Therefore, learning to practice basic yogic techniques of pausing to breathe, ground, and re-center ourselves when confronted with challenging situations is invaluable. Over time, we grow more adept at using such "off the mat" practices to "press the pause button," enabling us to avoid emotional reactivity and create the space necessary for thoughtful, intentional responses.
Panelist Teo Drake, a spiritual activist associated with Off the Mat, Into the World (OTM) and Transfaith, periodically interjected this breathing practice into the discussion, helping everyone remain relaxed, engaged, and receptive. Teo also suggested working with the THINK method, which is rooted in the Quaker tradition. This acronym reminds us to refrain from speaking until we feel ready to do so in a way that is Thoughtful, Honest, Inspiring, Necessary, and Kind – a simple litany that can help us remember to THINK before we speak.
Panelist and OTM co-founder Hala Khouri suggested that the yoga service community focus more on how we are working with others, as opposed to simply focusing on what we are doing. The quality of our relationships with others, she told us, is key. If we practice yoga and mindfulness, "creating authentic connection is the juiciest way we can use these tools." Further, we need to be aware that the project of expanding the current boundaries of the yoga community to include members of socially marginalized groups "is not about inviting more people to the table. It's about changing the table. Opening doors is not enough unless we're actively welcoming people inside."
Nonstop Learning
The Yoga Service Council Conference is unique is that it packs so much learning into one short weekend. By the time the "Beyond Duality" panel ended, it was only 10:15 a.m. – and we had a set of five small-group workshops to choose from at 10:30! These included sessions on how to connect with your students authentically; work sensitively and inclusively with language and touch; practice self-care; develop an ultra-accessible repertoire of movement, breathing, and meditation practices; and trouble-shoot unexpected problems in the field "when things go wrong."
Following the workshops, there was a 90-minute lunch break that included informal "roundtable discussions" led by conference faculty. Themes included working with trauma, teaching in schools, serving the LGBT community, addressing eating disorders, and yoga for first responders. After lunch, Kelly McGonigal, Ph.D., a health psychologist and lecturer at Stanford University, presented a keynote address on "The Science of Stress and Resilience." Kelly's provocative talk, which presented evidence showing that a positive orientation toward stress increases health and resiliency, was immediately followed by another set of small group workshops.
Although I was getting tired by this time, I nonetheless learned a lot at Sue Jones's excellent presentation on "Creating a Program that is Accessible, Sustainable, and Replicable: Guidelines from the Public Health Field." Finally, following a delicious buffet dinner, the day concluded with an open forum in which many yoga service organizations and several authors set up tables and made themselves available for informal discussion. This opportunity to talk spontaneously with the dynamic, visionary leaders present was, as always, a highlight of this action-packed conference.
Closing Controversy
Surprisingly, the close of the conference on Sunday was marred by discord when the keynote speaker, B.K. Bose, founder and director of the Niroga Institute, unexpectedly attacked the preceding day's keynote as poorly researched and ill-conceived. Given that the speaker in question had already left the conference, there was unfortunately no opportunity for a rebuttal. There was, however, some opportunity for the audience to puzzle through why this conflict had arisen. Regardless of the precise cause of the disagreement, it underscored the need to develop our collective skills in working with challenging issues such as socio-economic inequality sensitively, collegially, and productively.
Happily, the Yoga Service Council is already drafting guidelines on how to better handle whatever disagreements may arise in the future, without shutting down the valuable dialog that has begun. I am inspired to see the organization continue to rise to meet the challenges that confront it, and strive to lead the field in the most progressive direction possible. As the Yoga Service Council breaks new ground in daring to address some of the most divisive issues of our society with integrity, compassion, and grace, some growing pains are inevitable. I'm looking forward, however, to being part of that ongoing growth process and returning to the conference again next year.
Photos courtesy of Omega Institute for Holistic Studies, Rhinebeck, NY. eOmega.org
Carol Horton is the author of Yoga Ph.D.: Integrating the Life of the Mind and the Wisdom of the Body, and lead editor of 21st Century Yoga: Culture, Politics, and Practice. Carol serves as a volunteer teacher, board member, and program development consultant with Yoga for Recovery, a nonprofit offering yoga to women in Cook County Jail. She is a co-founder of the Socially Engaged Yoga Network, which supports yoga service and outreach in the Chicago metro area. Carol holds a Ph.D. in Political Science from the University of Chicago, served on the faculty at Macalester College, and has extensive experience as a research consultant specializing in issues of race, class, gender, and inequality. 
Almost there...
Sorry, we couldn't find anything...
Stress Relief
For most of my life, I've struggled with rest. And I'm not talking about…
Nov 27 – Kristine Kaoverii Weber, MA, C-IAYT, eRYT500, YACEP
Arthritis
"I hurt all the time," said one of my students. "But after yoga class,…
Nov 25 – Beverly Davis-Baird, MA, e-RYT200/RYT 500, C-IAYT
Pose Library
Warrior 3 is a wonderfully challenging yoga pose that asks us to develop greater…
Nov 24 – By: Breanna R