Yoga's Health Benefits: Studies Suggest Yoga Can Help Calm Inflammation
"Inflammation"––most of you have heard this term that is being used by health care practitioners for all kinds of health conditions. Inflammation appears to be an underlying component in many health conditions including:
Acid reflux
Crohn's disease
Irritable bowel syndrome
Celiac disease (inflammation in the digestive system)
Atherosclerosis (inflammation in blood vessels)
Diabetes (inflammation in pancreatic tissue)
Arthritis (inflammation in bones and joints)
Fibromyalgia and neuralgia (inflammation in limbs, muscles, and nerves)
Ankylosing spondylitis (inflammation in the spinal region)
Neurodegenerative conditions like Parkinson's and Alzheimer's disease (inflammation in the brain)
Inflammation is also part of the reason why stress, obesity, or aging are considered unhealthy.
Inflammation and the Immune Response
Inflammation is actually a part of the body's defense system to protect the body from pathogens, damaged cells, or harmful irritants. Inflammation is required and is necessary––for example if you develop a viral infection like a common cold, or if you sustained an injury in your yoga class, inflammation sets in as part of the body's healing response to care for and protect the injured tissue.
As inflammation sets in, you will notice that there is pain, heat, redness, and fluid accumulation (swelling) in the injured area. This is a sign of the body's defensive strategies that get activated to ward off further damage and heal the injured area. The inflammatory response is carried out by an entire arsenal of defense molecules including leukocytes, macrophages, dendritic cells, mast cells, bradykinin, histamine, interleukins, and TNF (tumor necrosis factor).
All these constitute our defense/immune system that is akin to a country's defense system, with several layers of defenses of increasing specificity that culminate in the removal of pathogens and promote healing of any damaged tissue. In an optimal setting, the inflammatory process releases defense/pro-inflammatory molecules when needed and then turns them off when the threat is no longer present.
When Inflammation Goes Out of Control
However, there are circumstances when the defense response goes aberrant and out-of-control, similar to a constant slow-burning fire. This is chronic inflammation characterized by the presence of the defense/pro-inflammatory molecules in the body even when they are not needed. As a result, these defense molecules start attacking the self––the body's own tissue, similar to a military coup.
Now the body operates as if it is constantly under attack and the immune system fails to distinguish between what is foreign and what is our own self, thus making the body vulnerable to attacks from its own defense team. Thus, chronic inflammation continuously draws on our body's energy and resources that can result in bodily damage with time. As the system goes out of control, it self-perpetuates and triggers several of the disease conditions that I mentioned above.
Chemical Treatments for Inflammation
Non-steroidal anti-inflammatory drugs (NSAIDs) that include drugs like aspirin, ibuprofen, and naproxen, reduce the intensity of inflammation. However, extended use of NSAIDs can cause serious side effects. Steroids calm an overactive immune system and decrease the level of inflammation in the body.
People with multiple sclerosis, rheumatoid arthritis, lupus, and other chronic inflammatory diseases are frequently prescribed steroids to reverse the inflammatory response. Long-term use of steroids itself triggers an entire gamut of health conditions.
Studies Suggest Yoga Can Help Quell Inflammation
For those of us who have a yoga practice, here is some good news. Several studies now report that a regular yoga practice:
Strengthens the immune system, thereby preventing inflammation from going out of control
Lowers the levels of a number of pro-inflammatory molecules in the body
Blocks the release of cytokines, thereby relieving severe pain and fluid accumulation that are hallmarks of inflammation
In a study Adiponectin, leptin, and yoga practice that confirms nearly all of the above observations, researchers at Ohio State University in Columbus divided 50 women with an average age of 41 into two yoga groups: (a) novices and (b) experts. The researchers then subjected these women to a battery of stress-inducing tasks, including holding their feet in extremely cold water or solving difficult math problems without the aid of a paper and pencil. (1)
Blood samples were taken several times before, during, and after the stressful activities and measured for the levels of several pro-inflammatory molecules. The research team found that women who were new to yoga had higher levels of nearly all the pro-inflammatory molecules tested and a much greater inflammatory response to the stressful tasks than women who were experts––suggesting that yoga may help to tune down the stress responses.
Other studies have reported yoga's role in reducing inflammation in diabetes, heart problems, and cancer too. Cancer survivors suffer from persistent fatigue for months or even years following radiation and/or chemotherapy. Scientists believe that cancer treatment procedures trigger the inflammatory process that fails to abate.
In a study Yoga's Impact on Inflammation, Mood, and Fatigue in Breast Cancer Survivors: A Randomized Controlled Trial, involving 200 breast cancer survivors, researchers put a subset of cancer survivors on a yoga practice twice a week for 12 weeks along with take-home DVDs to practice at home. After practicing yoga for three months, all of the subjects reported less fatigue and higher levels of vitality. The group also reported significantly improved sleep. Additionally, some of the inflammatory markers were lowered by 10 to 15 percent. (2)
The novelty of the study was that the subjective reports were supported by the biochemical results, thereby offering strong evidence of the benefits of yoga in curbing inflammation. Thus, we can safely say that a regular and sustained practice of yoga can bring immense health benefits.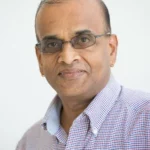 Almost there...
Sorry, we couldn't find anything...
Insomnia
Insomnia is more common than you may think. According to the Center for Disease…
Sep 26 –
Cancer
Neuropathy is one of the most common side effects of cancer treatments. But what…
Sep 26 – By: Cheryl Fenner Brown, C-IAYT, E-RYT 500
Depression & Anxiety
Time and time again, I find that Patanjali's Yoga Sutras offer invaluable insight into…
Sep 23 –