Lower Back Pain? Try These 3 Simple Yoga Poses
Article At A Glance
Curious about unlocking the secrets to relieve an achy lower back? This article explores how yoga poses can alleviate lower back pain by emphasizing mindful practice and releasing restrictions in the thoracolumbar sheath. And as an added bonus, a video resource with specific poses for stretching the lower back is included here!
Lower back pain can be everything from an ongoing nuisance to a debilitating life crisis. Everyone who feels lower back pain needs both pain alleviation and learning how to move without retriggering the problem. So how can yoga poses help alleviate lower back pain? And how can you help yourself with yoga poses for lower back pain?
Yoga poses can help relieve lower back pain. But they can also do nothing or even hurt you. How you approach and actually do the yoga poses makes all the difference. Let me tell you!
The Thoracolumbar Sheath and Lower Back Pain
There are connective tissue sheaths in your lower back. These sheaths, especially the thoracolumbar sheath, connect your upper body to your butt and legs. It also connects your lower back to your abdominal or "core" muscles. So if you want to relieve lower back pain, it helps to eliminate any restriction, gripping, or crimping in this sheath. And, of course, if you don't ease out the restrictions, then the yoga poses you do to help your lower back won't be as effective. Yoga poses for lower back pain are like a path that connects the part with the whole.
How to Release Lower Back Pain
Try this simple experiment:
Lie on your back with your knees bent. Notice how much space there is between your lower back and the floor.
Now, do just a few pelvic tilts. As you inhale, allow your pelvic rim to move forward, creating a bit more of an arch in your lumbar. As you exhale, allow your pelvic rim to draw back so that your lower back flattens a bit.
Do these gently and without strain. With each movement, try to be as smooth and fluid as possible. Go for a slide, glide in your movement, and do your best not to tighten and grip.
If you are unsure how to do them, watch my video on sciatica and lower back pain and learn!
After you do a few pelvic tilts, notice if there is less space between your lower back and the floor. If so, you have released some of your thoracolumbar sheaths. Now try Child's Pose (Balasana) or Happy Baby Pose (Ananda Balasana). If you are unfamiliar, these poses involve a rounded back and will stretch your lower back. The stretch should be easier and more pleasant after you release the sheath!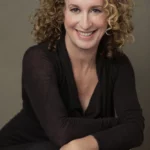 Almost there...
Sorry, we couldn't find anything...
Yoga Practice Tips
Why practice Bridge Pose (Setu Bandha Sarvangasana)? Truly, it is one of yoga's most…
Dec 06 – Lacey Gibson Ramirez MSc., RYT-500, ERYT-200, RPYT, CFSD
Yoga Practice Tips
Upward Facing Dog Pose (Urdhva Mukha Svanasana) is one of the key elements in…
Dec 04 – Charlotte Bell
Stress Relief
Would you like to feel strong? Would you like to feel vital? I have…
Dec 02 – Olga Kabel C-IAYT