3 Somatic Exercises for Healthy Posture
Article At A Glance
Posture is not just the result of sitting or standing up straight. The state of our autonomic nervous system, stress and our emotions can all influence our posture. These three somatics exercises can lead you to discover the deeper aspects of your being that determine your posture.  
You can create healthy posture by using the somatics exercises I share below. But first, please realize that healthy posture is not a consequence of forcing your body to sit, stand or walk tall, upright, or even aligned.
You can feel and sense your body from the inside out. It's a subjective process, as opposed to looking at your body from the outside and trying to get it to behave in a certain way or to achieve an ideal. These somatic practices for healthy posture are just that. They are practices. They take some time.
Stress and Your Autonomic Nervous System
Stress is created in the autonomic nervous system, contributing to poor or painful posture. Among other things, stress in the autonomic nervous system can give you chronic back and neck tension, tight muscles, and a tight jaw. 
Posture also results from how fluidly you move and how integrated your movement is. Your somatic nervous system influences the quality of your movement. If you have had accidents or injuries, you have firsthand experience with hurtful adaptations in your movement that inhibit fluidity.
1. Somatic Exercises: Check in with Your Posture
Emotional responses can change our level of body tension or tone. We think of tension as a bad thing, but without tension, our posture would be saggy and collapsed. Instead, let's think about tone. The tone of our body tissue both varies and has a general level of activity that reflects us. Importantly, emotions influence this range. Let's see if we can feel some of this range:
Sit quietly and as objectively as you can; feel your posture. 

Is your weight even from side to side? 

Does your head slump? 

Are you slouching or making yourself sit up?
2. A Somatic Practice for Emotions and Postural Tone
To experience overall tissue and nervous system tone, think of a time you felt both easy and exhilarated. Drawing up this experience is a somatic experience because it is just about you and your life.

As you draw up that experience, can you feel a positive shift in how you experience being "tall," "full," or "upright?" If not, continue below; I will help you find ease and integrity in your posture.

Now, think of a time you felt worried, alone, or injured. Can you feel a shift in your posture?
3. A Somatic Exercise for Healthy Posture
Our bodies are a fantastically complex arrangement of muscle, bones, connective tissue, fluids, and nerve impulses, and respond to all kinds of internal and external perceptions. For instance, perceiving body weight or lightness can support healthy posture. Try this Somatics Exercise for perceiving your posture.
Stand up and notice how much effort it takes you to stand. You can also notice details like which foot has more weight or if your hip, back, or neck has tightness or pain.

Use the video below as a guide to begin to feel your weight softening into gravity. Just imagine you are a fluid container of sand that shifts, rolls, glides, and slides. If you prefer to do this lying down, you can.

Now feel how, at a certain point, your body responds to feeling heavy, sinking into gravity with a lightness. This may take a while, especially if you have put much effort into standing up "straight." Give it time. Play with it. The short video below is short, but you can spend 10 minutes.

Now, stand again. What has changed about your posture? Do you feel more grounded or lighter? Do you feel fuller or have more ease? Emotionally, do you feel more relaxed?

If so, you are well on your way to a somatic embodiment that makes for healthy posture, pain-free movement, and nervous system regulation. 
Video Tutorial: Somatic Movement to Help Improve Posture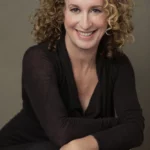 Almost there...
Sorry, we couldn't find anything...
Insomnia
Insomnia is more common than you may think. According to the Center for Disease…
Sep 26 –
Cancer
Neuropathy is one of the most common side effects of cancer treatments. But what…
Sep 26 – By: Cheryl Fenner Brown, C-IAYT, E-RYT 500
Depression & Anxiety
Time and time again, I find that Patanjali's Yoga Sutras offer invaluable insight into…
Sep 23 –