Breaking the Cycle: How Yoga Can Help Heal Addiction
More than 24 million Americans struggle with either alcohol or drug abuse, according to a 2014 survey by The Substance Use and Mental Health Services. Chances are, someone you know and love is in that struggle.
While twelve-step programs and talk therapy can go a long way toward recovery, Yoga offers hope and another dimension of help for people who seek comfort from destructive behaviors.
According to Celeste Mendelsohn, a certified yoga therapist who works with people in recovery from Substance Misuse Disorder, yoga offers a valuable new avenue for helping people dealing with addictive tendencies or outright addiction.
"Most people struggling with addiction have had some degree of trauma in their background," notes Celeste. "Trauma and substance abuse go together very closely: With trauma, the mind-body connection gets shut down and people lose a felt sense of their bodies. Yoga is a great facilitator for people to reconnect with their bodies."
That connection between past trauma history and the tendency toward addictive behaviors is indeed strong. By one study, 60% of adults report either experiencing or witnessing some form of physical, emotional, or verbal abuse or other family difficulty during childhood.
Early childhood trauma reaches across all demographic groups and places the people who have lived with it at higher risk for heart and other chronic diseases, anxiety, depression, anger management issues, and suicide risk as adults. It also greatly increases the chances that they will attempt to find self-comfort in the form of a substance or activity that can cause eventual addiction and great harm.
 
How Yoga Can Help People in Recovery: Restoring Balance
So how can yoga help people dealing with substance abuse issues? One path is offering tools that help people reconnect with the felt sense of the body, which is often lost when people experience traumatic events. Yoga helps to restore the vital connection between body awareness and bodily sensations.
"Yoga provides a path to fostering greater mindful attention to ourselves and dealing more effectively with the residuals of past trauma," notes Celeste.
In addition, yoga offers a pathway to restore balance to the nervous system, which is often stuck in hyperdrive after prolonged periods of trauma and substance abuse. Yoga activates the parasympathetic nervous system–the rest and restore function– and can help increase the levels of mood-lifting neurotransmitters. Studies have also shown that yoga can increase blood levels of GABA, or gamma-aminobutyric acid, an amino acid that helps to reduce neuron excitability in the nervous system. 
Drawing on her work teaching yoga in recovery treatment centers, Celeste shares her approach to using therapeutic yoga for emotional healing and recovery, both in treatment centers and throughout recovery and long-term maintenance. She points out that the same tools used in recovery can also be used in prevention, as stress or other life circumstances can often be the trigger that starts the downward spiral into full-fledged addiction.
What's important, says Celeste, is fitting the practice to the individual and sharing tools each person can carry into their daily lives. She strives to create an atmosphere of exploration and curiosity that will allow each person to get in touch with their feelings. "It can be a breath practice, a mantra, gentle movement, a mudra. Everyone can do something. It's not necessarily going to be an asana sequence in the traditional sense," she explains.
Weaving Ancient Wisdom Into Modern Modalities
Celeste has found a great synergy between traditional recovery modules, such as 12-step programs, and the ancient wisdom of the yogis. "It's very exciting to see how it flows," she exclaims. "My first awareness of it came in my 200 hour teacher training when I was reading required texts and I found that the wording of those ancient texts was virtually the same as the way some of the 12 steps are worded."
Any 12-step recovery program emphasizes the importance of adopting a spiritual approach to the challenges of life and living. At its root, some programs hold, addiction often reflects a spiritual search or hunger, and 12-step recovery programs emphasize the importance of being willing to grow along spiritual lines.
There are many parallels between the benefits reaped from yoga and meditation, and the benefits produced as a result of working 12 steps, including self-acceptance, the importance of staying in the moment, and so on.
The Vedic traditions were designed to help people who were out of balance to get back into balance. And that is the work of therapeutic yoga.
"It's exciting to bring yoga into treatment and to show my clients the similarity of yoga and recovery," says Celeste. "Because when you talk about something that is going on in their lives from the perspective of the recovery language and then you bring in the message from the ancient texts, they go 'Oh, it's the same, right?' Once they say that they realize that this is an important connection for them."
First Steps Toward Recovery
Celeste says the detox process starts slowly by necessity: "Addiction is very hard on the whole being, and the body is where you see it first. When people are detoxing it's not pretty. It hurts, they hurt, it feels like the worst flu that they've ever had. They are not strong, they cannot balance, they have anxiety, they're not thinking clearly and they don't feel good."
A common first approach with her clients is a gentle, heart-opening restorative pose. "It's really good is to have them lie on the floor with a bolster lengthwise under their backs and their arms at their sides to open their hearts. That generally makes them feel really good," she shares.
Getting out of the comfort zone in an easy way is another strategy. Celeste recounts a recent experience of taking a therapeutic group to a labyrinth for a walking meditation.  "It was very interesting because I expected that at least a few of them would refuse to participate. The one person I thought would definitely check out of the whole thing actually participated and was very thoughtful afterwards in sharing what the experience was like."
Changing the setting is a way to help shift perspective. Celeste advises clients to take their yoga practice outside, into a park or onto the beach.
"Getting into nature can allow them to get in touch with themselves in a different way. They can smell, feel and hear things differently and it can be very pleasant. Some people would argue with the surface, but I just teach them to dig their feet into the sand and get grounded," she says smiling.
Creatively combining modalities has led her to devise a unique recovery version of the sun salutation that she calls The Serenity Salute. "It's a combination of a sun salute and the serenity prayer, in which the movement and the words mean the same thing. What we're trying to do is to bring the head to the heart," she explains.
She's also adapted the five Tibetan rites for recovery by adding specific verbal affirmations to be repeated between the rites, rather than holding silence. This one is for people who are advancing in their practice and want more.  Celeste says that people who are ready to move into sober living often want a more physical practice. That's when a more physical asana sequence comes into play. She'll give them a sequence they can practice on their own.
"If you can get someone early in their detox to really appreciate what they can get from their yoga practice you'll have them hooked," she says. "And that's important because yoga is a tool in the toolbox that they can pick up and it can help them recover and stay sober for the rest of their lives.
Curious to learn more about how yoga can help people in recovery from addictive tendencies?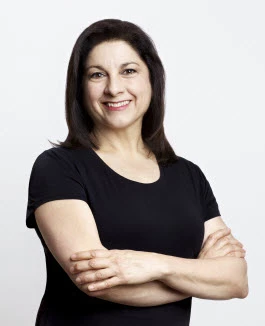 Lynn Crimando, MA serves as the teaching mentor for YogaUOnline's Wellness Educator Program. She is a yoga teacher,  C-IAYT Yoga Therapist, board-certified Health and Wellness Coach, and a Buteyko Practitioner. She has a private practice in New York City and teaches classes throughout the city on behalf of Health Advocates for Older People. In addition, Lynn is on the faculty of the IAYT-approved Yoga Polarity Therapist Training in Malverne, New York. To learn more about Lynn, visit her website: yogalynn.com.
Almost there...
Sorry, we couldn't find anything...
Depression & Anxiety
Time and time again, I find that Patanjali's Yoga Sutras offer invaluable insight into…
Sep 23 –
Yoga Practice Tips
Thunderbolt Pose (Vajrasana) and Hero's Pose (Virasana) are classic seated yoga postures with many…
Sep 22 –
Pose Library
The hamstrings are a group of muscles running along the thighs' backside. Many people…
Sep 19 –