It's pretty much universal: Kids of any age like macaroni and cheese — comfort food, pure and simple. My childhood memories of mac and cheese run to the boxed fluorescent orange Kraft Dinner variety, which I loved at the time.
Now my tastes run far, far away from packages of neon-orange powdered cheese, and more to real foods—more as in 99.9% of the time. I also eat way less pasta than I used to. So now my go-to mac and cheese is actually cauliflower in a creamy cheese sauce. Yep, cauliflower and crispy roasted leeks, covered in a sharp cheddar cheese sauce. I'm calling it "Cauliflower Cheese Bake," and it's my new favorite comfort food.
How to Make Cauliflower Cheese Bake
First off, instead of steaming the cauliflower and leeks, I roasted them with a drizzle of olive oil and some salt and pepper. Roasting teases out the natural sweetness out of any vegetable. It also dries out the cauliflower slightly, so that it retains some crispness in its texture even when it's cooked through. 
I turned the cauliflower florets and stirred the leeks up about halfway through roasting, so they browned evenly, more or less. I also separated the leeks from the cauliflower on my baking sheet, just in case the leeks started to get too crispy before the cauliflower was done. (Turned out they were fine. I like the crispy bits anyway.) Here's how they looked when the cauliflower was done:
The cauliflower and leeks roast for about 20 minutes, which is ample time to make the cheese sauce. It's a cooking school classic, a béchamel (white sauce) with shredded sharp cheddar melted in. If you've never made béchamel, don't despair! It is really, really easy to make. See the instructions below.
A finishing touch is sprinkling some dry bread crumbs (or panko) for a crunchy texture contrast to all the cheesy cauliflower and leek goodness below. If you want a gluten-free—and seriously kid-friendly—version, crushed potato chips or shredded Parmesan cheese would work well.
Pop this back in the oven for 15-20 minutes, until the cheese sauce is bubbling around the edges, and voilà—your next favorite comfort food:
So why the talk about making a kid-friendly dinner, you may be asking? Let me explain. I was inspired to create a dish because my sister-in-law Carol-Ann Hoyte, has just edited a collection of poems targeted to eight- to twelve-year-olds. Dear Tomato: An International Crop of Food and Agriculture Poems, is all about the strong connection real food plays in our lives.
Also, selfishly, when I was thinking of healthy comfort food, I thought of one kid in mind, my gorgeous nephew Thomas. He'll be two years old in July, and he is absolutely amazing. I'm sure he'll love Auntie Kris's cauliflower cheese bake when he's a bit older.
Enjoy! 
Cauliflower Cheese Bake
Serving Size: 4
Comfort food made from scratch, inspired by Dear Tomato, a new collection of kids poetry. Roasting the cauliflower and leeks gives a sweet, rich flavor that pairs well with the tangy cheddar cheese sauce. The sauce is easily made gluten-free by using a gluten-free flour mix in the sauce, and Parmesan cheese (or potato chips) for the topping.
Ingredients
For the veggies:
1 medium cauliflower (about 2 lb. untrimmed/1 lb. 6 oz. trimmed), cut into florets

2 small leeks, white and light green parts, cut into ¼-inch slices

1 tablespoon olive oil

salt and pepper to taste
For the cheddar cheese sauce:
2 tablespoons flour (for gluten-free, substitute gluten-free flour mix)

2 tablespoons butter

2 cups of milk

4 ounces sharp cheddar cheese, shredded

pinch nutmeg (optional)

salt and pepper to taste
For topping:
1/2 cup panko or bread crumbs (for gluten-free, substitute Parmesan cheese or crushed potato chips)
Instructions
Preheat the oven to 425°F. Place cauliflower florets and sliced leeks on a large foil-lined baking sheet. Drizzle with olive oil, and use your hands to coat cauliflower and leeks evenly. Sprinkle with salt and pepper and place in the oven for 10 minutes.

After 10 minutes, remove the baking sheet from the oven. Turn the cauliflower over and stir the leeks and place back in the oven for 8-10 minutes, or until the cauliflower can be pierced easily with a fork. Reduce oven temperature to 375°F

For the cheese sauce-Heat the milk in a medium saucepan over low heat, just until simmering, and then turn off the heat.

In a separate medium saucepan, melt the butter over medium-low heat. Add flour and whisk until there are no lumps. Add 1/2 cup of the hot milk and whisk until smooth.

Continue adding the milk 1/2 cup at a time, whisking after each addition until smooth.

Add the shredded cheese, continually stirring until the cheese melts in. Stir in nutmeg (if using) and salt and pepper to taste. Remove from heat.

Place the roasted cauliflower in a shallow casserole dish in a single layer. (I used an 8×8-inch square dish.) Sprinkle the roasted leeks on top of the cauliflower, then pour the cheese sauce evenly over the top. Sprinkle the panko (or Parmesan cheese, or crushed potato chips) over the casserole and place in the oven.

Bake for 20 minutes, or until the cheese sauce is bubbling and the top is browned. If the top isn't browned enough to your liking, crank your oven up to broil for a few minutes to finish it off.

Remove from oven and serve. Aaaahhhhh … comfort food.

This recipe is reprinted with permission from Ant & Anise.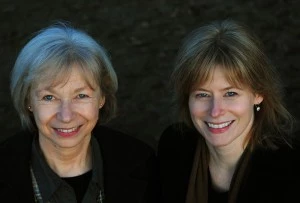 We're Eve and Kris, an aunt and a niece. We love food. And while we have a lot in common in our approach, we also have our differences. So why not hash it out in a blog? Ant and Anise is a conversation about food in our lives, past and present. We like real food that doesn't take hours to prepare but has something unexpected about it. It helps if it's pretty, too.
Almost there...
Sorry, we couldn't find anything...
Yoga Practice Tips
Revolved Triangle Pose (Parivrtta Trikonasana) is a powerful pose with many benefits. This yoga…
Sep 28 –
Insomnia
Insomnia is more common than you may think. According to the Center for Disease…
Sep 26 –
Cancer
Neuropathy is one of the most common side effects of cancer treatments. But what…
Sep 26 – By: Cheryl Fenner Brown, C-IAYT, E-RYT 500