Fall Favorite: Butternut Squash Soup
This is a fall favorite in my house that is flexible and can include whatever veggies you have on hand. The savory roasted vegetables and herbs combine beautifully to create a smooth, creamy and nourishing soup. Serve garnished with toasted pumpkin seeds and red pepper flakes or some roasted chickpeas for an added dose of plant-based protein and crunch!
*Serves 8
INGREDIENTS
4 cups butternut squash, peeled and coarsely chopped
2 cups sweet potatoes, peeled and coarsely chopped
3 tablespoons olive oil
2 large cloves garlic, minced
1 tablespoon fresh sage (or 1 teaspoon ground)
1 tablespoon fresh thyme
1 large onion, coarsely chopped
2 large carrots, coarsely chopped
2 red bell peppers, coarsely chopped
4 cups vegetable broth (more for a thinner consistency)
1-inch piece of turmeric, peeled and roughly chopped (optional)
Sea salt and fresh ground pepper to taste
Crushed red pepper flakes (for an extra kick)
Pumpkin seeds or roasted chickpeas to garnish
METHOD
Preheat the oven to 375 degrees.

Roughly chop the vegetables.

Place the squash and sweet potato on to a baking tray and toss with the olive oil, garlic, salt, pepper and herbs. Roast for 30 minutes.  

Season the remaining vegetables before placing them on a tray and into the oven. Cook the vegetables for an additional 20 minutes or until golden brown.

Remove the trays from the oven and place the roasted vegetables and broth in a large stockpot adding the turmeric if using.

Heat over medium-high heat and turn to a simmer. Cook for 20-30 minutes until vegetables are soft and can be pierced with a fork.

Once the soup has cooled down a bit, use an immersion blender to puree the mixture into a smooth consistency. Add extra broth for a slightly thinner soup. Season with sea salt and fresh ground pepper.

Serve in bowls and garnish with pumpkin seeds or roasted chickpeas and crushed red pepper. Enjoy!
NOTE: If a stick blender is not available, use a food processor or high-speed blender after allowing the soup to cool slightly, but while still hot.
Also, try another great soup recipe from Kale and Chocolate-Coconut Curry Soup.
Reprinted with permission from Kale and Chocolate.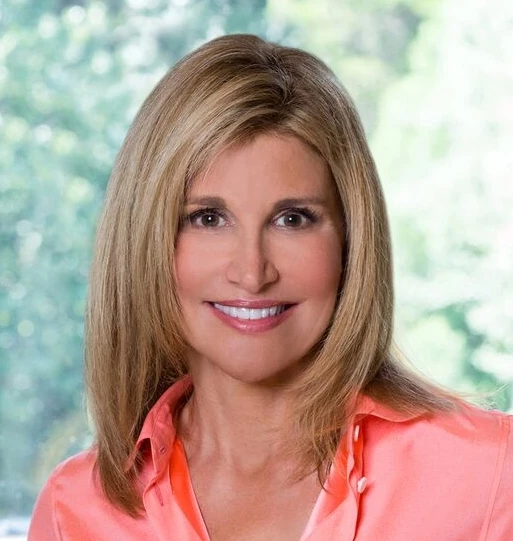 Elise Museles is an attorney turned Certified Eating Psychology & Nutrition Expert and creator of Kale & Chocolate.  A writer, speaker, teacher, and healthy lifestyle advocate, she empowers people to reset their relationship with food & their bodies—by creating a happy, healthy, and ridiculously delicious Food Story. Elise is also the author of the recently released book, Whole Food Energy, (Barron's Educational Series, January 2016) and shares daily inspiration (and mouth-watering photos!) on FaceBook and Instagram.
Almost there...
Sorry, we couldn't find anything...
Pose Library
Staff Pose (Dandasana) is typically practiced with the spine perpendicular to the floor, and…
Sep 29 –
Yoga Practice Tips
Revolved Triangle Pose (Parivrtta Trikonasana) is a powerful pose with many benefits. This yoga…
Sep 28 –
Insomnia
Insomnia is more common than you may think. According to the Center for Disease…
Sep 26 –