Shore Up Your Immune System with Immunity Soup
Whip up a batch of this immunity soup when you need a boost. With the healing spices—garlic, ginger, and turmeric—it's hard not to feel lifted after one nourishing bowl. This recipe is adaptable and can be made with chicken or with butternut squash (pictured here) for a vegan option.
Note:
For a heartier soup, add in a serving of quinoa or brown rice before eating.
*Serves 6-8
INGREDIENTS
2 tablespoons olive or coconut oil

1 pound skinless boneless chicken breast, cut into 1-inch chunks or use 3 cups butternut squash cubed for a vegan option

1 onion, diced

4 carrots, thinly sliced

2 celery stalks, thinly sliced

1-2 cloves garlic, minced

¼ cup parsley, coarsely chopped

1½ tablespoons freshly grated turmeric

1½ tablespoon freshly grated ginger (more if you love ginger)

1 zucchini, diced

1 yellow squash, diced

4 cups chicken broth (use vegetable broth for a vegan option)

1 cup filtered water

2 cups spinach

1-2 lemons, juiced

1 teaspoon sea salt

Sea salt & pepper to taste (use extra salt with the squash version)
Optional:
Add in red pepper flakes or cayenne pepper for more spice
METHOD
Cut the chicken breast (or squash) into 1-inch cubes.

In a large stockpot, heat the oil and add in the chicken (or butternut squash) and onion. Sauté for 4-5 minutes.

Add the ginger and turmeric, stir to coat the chicken/squash with spices. Cook for 3-4 minutes.

Add in carrots, celery, and garlic, then sauté for 2-3 minutes.

Place the remaining vegetables (except spinach) in the pan and stir. Add in 4 cups of broth and one cup filtered water. (Use more broth if a thinner consistency is desired.)

Bring to a boil, cover and reduce to a simmer for about 30-40 minutes or until the vegetables are tender. Turn off the heat and add spinach. Cover for a few minutes to allow for the spinach to wilt.

Squeeze the lemon into the soup. Season with additional salt and pepper or red pepper flakes, if desired. Enjoy!
Reprinted with permission from Kale & Chocolate.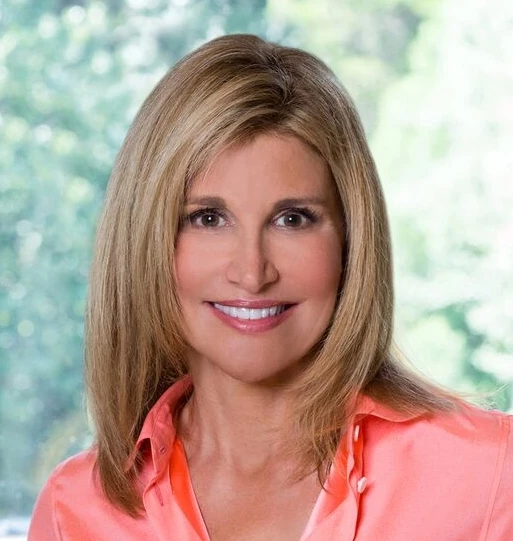 Elise Museles is an attorney turned Certified Eating Psychology & Nutrition Expert and creator of Kale & Chocolate.  A writer, speaker, teacher and healthy lifestyle advocate, she empowers people to reset their relationship with food & their bodies—by creating a happy, healthy, and ridiculously delicious Food Story. Elise is also the author of the newly released book, Whole Food Energy, (Barron's Educational Series, January 2016) and shares daily inspiration (and mouth-watering photos!) on FaceBook and Instagram.
Almost there...
Sorry, we couldn't find anything...
Pose Library
Utthita Trikonasana (Extended Triangle Pose) is a foundational standing yoga posture that is ubiquitous…
Oct 02 –
Beginning Yoga
What are the best backbend prep poses and why should we practice them? Backbending…
Oct 02 – By: Kathryn Boland, R-CYT, R-DMT
Stress Relief
Question: This fall, I have two family reunions coming up. Can you offer a…
Sep 30 –