The Business of Yoga: How to Tap into the $4.2 Trillion Wellness Economy
Article At A Glance
The wellness industry is projected to reach $7 trillion by 2025. Yet, most yoga teachers and studios are ill poised to tap into this great opportunity. Here are some strategies to reach a more diverse clientele through innovative and customized wellness programming.
The global wellness market continues to grow at an astounding rate. According to the Global Wellness Institute, it is currently at an estimated $4.2 trillion. It is projected to become a $8,945.3 trillion industry by 2032. 
As interest in health, wellness, and self-care rises, there is a huge opportunity for yoga teachers and studios to capitalize on this growing market.
So why do yoga studios and yoga teachers continue to struggle even as the threat of the pandemic has faded?
The Rise of the Wellness Economy
The COVID-19 pandemic accelerated trends already underway and brought wellness to the forefront. People began prioritizing their physical and mental health like never before. They turned to online yoga, meditation, and other mind-body practices for stress relief, physical fitness, and overall well-being. 
Spending on wellness is now a sizable part of the global economy. According to the Global Wellness Institute, the wellness market was valued at $4.9 trillion in 2019 and is projected to reach $7 trillion by 2025. Major categories driving this growth include healthy eating, fitness, preventive and personalized healthcare, and mindfulness.
Why the Wellness Market Is a Huge, Underserved Market Opportunity for Yoga Teachers

Despite this surge in interest, the wellness market remains undersupplied in many areas. Many people still lack access to high-quality, affordable wellness options in their local communities, especially outside of major metropolitan regions. 
While yoga studios and teachers serve one aspect of the wellness market, the current studio-centric teaching model neglects large wellness market segments. The emphasis on drop-in, mixed-level classes makes it difficult for people who are less fit or don't fit the usual "yoga body" template to access yoga.
Underserved Segments of the Yoga Wellness Market

While yoga studios attract many non-disabled and physically fit clients, there are segments of the growing wellness economy that remain underserved:
55+ Superagers Looking for Preventive Strategies: Modified options for those looking to prevent common age-related issues before they arise.

Seniors: Yoga tailored for aging bodies must be improved in most studios.

Beginners: Intimidating atmospheres and the assumption of prior experience discourage novices from trying yoga. People of color or who don't fit the slender, bendy yoga body template often feel shy and excluded in the typical studio environment.

Caregivers: Programming needs to consider the wellness needs of busy parents and full-time caregivers.

Office workers: 9-5 commuters have few evening/weekend options for stress-relieving yoga near workplaces.
To fully tap the wellness market, studios must look beyond their core audiences. Developing inclusive programs, sensitive instruction styles, and flexible scheduling helps welcome more diverse clients. This untapped potential remains largely unserved by most traditional yoga studio models.
A Huge Opportunity for Yoga Teachers

As demand grows, more yoga teachers are needed to meet the diverse needs of the wellness market. Teachers can tap into this market by offering different class formats, membership packages, and wellness programs tailored to their communities.
Customized packages that combine yoga with other modalities like meditation, nutrition consulting, or massage therapy can also allow teachers to capture more of the wellness spend. Partnering with other local wellness businesses is a way to create holistic offerings and boost revenues.
Leverage Technology and Innovation

Technology is transforming the wellness industry. Virtual and hybrid classes have enabled many more people to practice yoga from home on their schedule.
Savvy yoga teachers leverage virtual platforms and offerings like live-streamed and on-demand classes. They provide membership sites for online communities and customized programs. Some teachers have even created their own wellness apps.
Integrating wellness tech allows yoga teachers to reach wider audiences and new customer segments regardless of their physical location. It creates opportunities for global expansion and recurring revenue streams through subscriptions.
There is also a significant opportunity to target underserved populations with customized yoga programs. Programs for kids, new moms, and employees can provide mental and physical well-being support where needed most. 
Partnering with organizations serving these groups allows teachers to deliver impactful yoga programs while growing their customer base. Such initiatives help promote community well-being and build brand awareness at the same time. 
An Opportunity for Reinvention 
While interest in yoga and wellness is surging, many traditional yoga studios have yet to capture this market opportunity fully. Most studios still cater to their regular clientele with fixed class schedules and one-size-fits-all programming.
However, the needs of wellness-focused clients are more varied. Not all wellness seekers are able or willing to practice yoga in the ways it is commonly taught. Inflexible class times may not work for busy families and professionals. Intimidating atmospheres can deter beginners and seniors. 
As a result, many wellness customers take their business elsewhere. They turn to other fitness offerings offering more personalized modalities or virtual classes providing more flexibility. Some resort to DIY wellness options that don't require substitutions or experience levels.
This presents an opportunity for yoga studios and teachers to reinvent their models. Successful wellness entrepreneurs will move beyond templates and traditional models. They will meet clients where they are through customized, accessible, and flexible programming. 
Only by understanding diverse wellness needs can yoga studios and teachers fully participate in the thriving wellness economy.
How to Get Started Expanding Your Yoga Business

Define your target audience and community. Research your local population's wellness needs and pain points to develop tailored programs and packages. 

Partner with other wellness businesses. Collaborate with gyms, nutritionists, physiotherapists, etc., to create bundled offerings and refer clients to each other. 

Develop an online presence. Create a professional website and teach sample classes to attract new students. Use social media to build an engaged following.

Offer wellness workshops and retreats. Design multi-day programs on mental well-being, stress management, etc., to capture more client spending.  

Consider virtual and hybrid options. Reach wider audiences by livestreaming classes. Provide on-demand videos and apps for flexibility.
A Bright Future: Yoga and the Wellness Economy
As interest in wellness and prevention rises, yoga has the opportunity to play a significant role in lifestyle and healthcare. 
Forward-thinking teachers who leverage the wellness economy trends, technology, and customized programming will be best placed to capture new customers and thrive in this growing $7 trillion industry. 
The future looks bright for yoga entrepreneurs and businesses that can effectively tap into the wellness revolution. These changes are necessary for yoga studios and yoga teachers to avoid missing out on a huge part of the market. If yoga teachers and studios don't explore these new options, they will likely continue to struggle to make a viable income.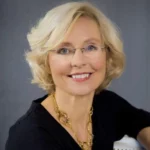 Almost there...
Sorry, we couldn't find anything...
Yoga Practice Tips
Revolved Triangle Pose (Parivrtta Trikonasana) is a powerful pose with many benefits. This yoga…
Sep 28 –
Insomnia
Insomnia is more common than you may think. According to the Center for Disease…
Sep 26 –
Cancer
Neuropathy is one of the most common side effects of cancer treatments. But what…
Sep 26 – By: Cheryl Fenner Brown, C-IAYT, E-RYT 500