How to Overcome the 4 Most Common Yoga Teacher Challenges: The Power of Niche Building
Article At A Glance
Becoming a yoga teacher is a dream for many, offering a chance to enhance one's practice and help others begin or deepen theirs. But the reality is, that being a yoga teacher can be challenging. Read on to explore the 4 main challenges yoga teachers face and how to overcome them to establish a strong, viable yoga teaching career.
Ah, becoming a yoga teacher. For most of us, it's a dream come true. Becoming a yoga teacher is the first step toward building your own practice to greatly enhance yoga's transformative aspects. And it's a first step toward doing something we love and getting the opportunity to help others begin a yoga practice or deepen their current practice. These hopes and aspirations inspire most of us to become yoga teachers. 
But alas, once you are a yoga teacher and begin to look for places and students to teach, well, it's not so easy after all, yes? Well, you are not alone. Most yoga teachers experience similar frustrations getting started teaching yoga. Many never establish a recurring teaching practice and eventually move on to other things.
That is too bad because there are ways to overcome the challenges that keep many yoga teachers stuck. It mainly requires understanding the factors that trip you (and everyone else) up and then making a plan for overcoming your main blockers. 
And if you show tenacity and perseverance where other people tend to give up, well, you will find that it's not that hard to rise above the fray in the long run. 
So let's take a look at the four most common yoga teacher challenges and how to navigate them. These are not overnight fixes. But if you stick with it, they will enable you to build a solid yoga teaching practice over time.
Yoga Teacher Challenge #1: The Imposter Syndrome
One of the most common frustrations experienced by yoga teachers with a 200-hour yoga teacher training is the feeling that they are not qualified enough to teach their students. 
This fear can be paralyzing and can lead to feelings of inadequacy and self-doubt. Other yoga teachers make it look so easy, so why can't you? Is it something about the way you look, teach, or is it "just" that people don't like your personality? It doesn't take long for the negative self-talk to take you down a vicious cycle of growing self-doubt.
So instead of getting caught up in the endless negative mind chatter, take a step back—and a deep yogic breath. What you are going through is natural and something that most yoga teachers—even more experienced ones—struggle with.
Solution: Be patient and persevering, and remember that practice makes perfect. The best way to combat self-doubt and negative self-talk is to focus on your own growth as a teacher. Remember that everyone has their own unique strengths and weaknesses, and becoming a good teacher takes time and practice. 
Prepare well for each class you teach and take time to practice what you have learned in your 200-hour training, research additional techniques, and ask for guidance from more experienced teachers when needed. 
Yoga Teacher Challenge #2: Information Overwhelm
Ever taught Triangle Pose (Trikonasana) to a class with 12 people and ended up with 12 different variations of the pose? And worse: all 12 variations of Triangle Pose are WRONG!
Teaching yoga brings you into a head-on collision with the biomechanical law of compensation. This is the principle that if there are areas of tightness, the body will compensate by bypassing that area. 
This is the root cause of misalignment in yoga postures, and it is the one universal feature you will find in all yoga students in every yoga class. This is true unless you are teaching extremely experienced students. (And unless you are an experienced yoga teacher, you won't.)
The difficulty in teaching students correct alignment in yoga confronts you with yoga teacher challenge #2: You begin to feel overwhelmed by the amount of information that you must learn in order to become a successful yoga teacher. 
This can be especially true for yoga teachers who are new to the practice or launching into their teaching career without prior industry experience. 
Solution: The good news is that the resources to enhance your yoga teaching knowledge are now easily available online. So to overcome this challenge, take it one step at a time and break down your learning into manageable chunks. Remind yourself that even small steps forward are progress, so celebrate your successes as you go! 
Yoga Teaching Challenge #3: Student Retention
Building your own following of students can be tricky, particularly if you teach in a yoga studio with drop-in classes, where many students already have their favorite teachers.
You may also feel frustrated because your students don't seem to follow along well. Or they may appear unmotivated or disinterested in their practice. This can leave you feeling helpless, inadequate, and discouraged, again potentially trapping you in a vicious cycle of self-doubt.
Solution: It's important to remember that each student has their own unique journey when it comes to learning and growing within their practice. To enhance student retention, try offering personal advice tailored specifically to each student's needs and provide encouragement throughout each class session. Educate yourself on the most effective ways to slowly build up a yoga pose to make it accessible to the needs of each student. Once you master that skill, you will offer something that few other teachers have mastered. And that will automatically bring more and more students to your classes.
Yoga Teaching Challenge #4: Comparing Yourself to Others
Finally, you may feel frustrated when you compare yourself to other, more experienced teachers: There are so many amazing and experienced instructors out there who have been teaching for years! So when you're up against that kind of competition, you may begin to question if it's even worthwhile to put in your own two cents.
Solution: Instead of focusing on where everyone else is at in life, focus on yourself and try not to get too hung up on comparisons. Remember that your own progress will come with time, so stay focused on achieving your goals and celebrating even the smallest successes along the way! 
The Best Shortcut to Overcome Yoga Teaching Challenges: The Power of Niche Building
While we listed a number of solutions above to common yoga teaching challenges, there is one thing you can do that will set you on a shortcut to overcome all those challenges in one fell swoop. And that is to build your own yoga teaching niche.
If you teach what every other yoga teacher is teaching, you are up against stiff competition from other, more experienced, and established yoga teachers who have been at it for a while.
However, if you build your own yoga teaching niche and offer something that few other teachers offer, well, suddenly, you become the expert. Students will seek you out for the uniqueness of what you offer. This is the best way to build a following of loyal students who value your expertise and instruction.
For this reason, building your own yoga teaching niche is hands down the easiest and best way to create a sustainable yoga teaching practice and make a decent income. 
How to Build a Yoga Teaching Niche
So how do you build your niche as a yoga teacher?
The first step in building your niche as a yoga teacher is identifying what makes you unique. Consider what sets you apart from other teachers regarding your style, experience, or even the environment you create in your classes. 
Once you have identified your unique qualities, it's important to hone in on who is most likely to benefit from them. Who are the students who will best respond to and appreciate your particular offering? Knowing this will help you tailor your classes accordingly and build a loyal following. 
Another way to build your yoga teaching niche is by specializing in one or more areas of yoga or one specific demographic. You can become an expert in a particular yoga style. Or, you may target a specific demographic, e.g., aging baby boomers looking to practice yoga but unable to start because of how yoga is commonly taught in most classes.
Building a special expertise will help attract students who are looking for specialized instruction in that area and increase their loyalty toward your classes. 
Finally, to make a decent income as a yoga teacher, it's important that you set competitive rates for yourself, as well as keep track of all expenses associated with running classes (rental fees, props, etc.). When setting rates for yourself, be sure to factor in any additional certifications or specializations that may increase the value of your classes. 
Practice Patience: Building a Yoga Teaching Niche Takes Time
And lastly, remember that creating and sustaining a successful yoga teaching practice takes time! 
Be patient with yourself and enjoy the journey while continuing to hone in on what makes you unique as an instructor. This will ensure that more students come back wanting more! Best wishes on this journey!
Want to Learn the Best Way to Build Your Yoga Teaching Niche Serving the Needs of Aging Baby Boomers? Learn How to Teach Yoga in Courses, Not Classes.
Learn More in This Article on How to Build Your Own Powerful Teaching Niche Teaching Yoga Wellness Courses
JOIN YOGAUONLINE FOR AN ULTIMATE BACK CARE COURSE LOADED WITH OPTIONS AND RENOWNED WELLNESS TEACHERS!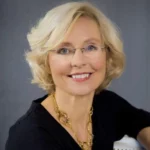 Almost there...
Sorry, we couldn't find anything...
Yoga Practice Tips
Bird Dog Pose (Parsva Balasana) is a deceptively complicated pose. It may look simple…
Nov 28 – Charlotte Bell
Stress Relief
For most of my life, I've struggled with rest. And I'm not talking about…
Nov 27 – Kristine Kaoverii Weber, MA, C-IAYT, eRYT500, YACEP
Arthritis
"I hurt all the time," said one of my students. "But after yoga class,…
Nov 25 – Beverly Davis-Baird, MA, e-RYT200/RYT 500, C-IAYT